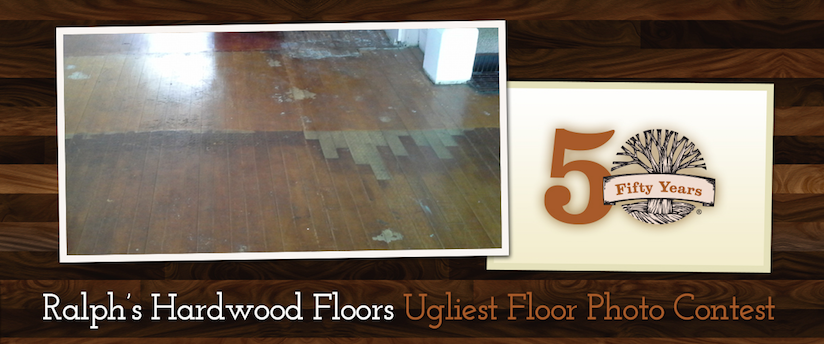 In 2015, Ralph's Hardwood Floors marks its 50th anniversary! To celebrate, we're looking for the ugliest floor around—one that looks like it hasn't been finished since we opened our doors.
"Why?" you might ask. Shouldn't we be looking for the most beautiful floor if we want to celebrate something?
Well, we've been restoring ugly floors for homeowners in northeast Wisconsin for 50 years, so we figured what better way to honor our anniversary than by bringing another unsightly floor back to life—on the house!
If you've got a floor that you consider to be an eyesore, you can get it re-sanded and refinished for free by winning the Ralph's Hardwood Floor Ugliest Floor Contest.
Simply take pictures of your unattractive floor and submit them by January 15. Voters on Facebook will view the entries and vote for the winner by Feb. 5th. We'll announce the winner on Feb. 15th.
Since we began in1965, we've dedicated ourselves to pleasing customers. Not only is that good business, there's nothing more satisfying than seeing the look on homeowners' faces when they see the new floors we've painstakingly installed or restored. They are usually blown away by the remarkable transformation the new flooring brings to the whole appearance of their home.
We can't wait to see that look on the face of our Ugliest Floor Contest winner! Don't try to hide that ugly floor any longer—show it off in our contest to get rid of it forever!
To enter or get more details about the contest, visit our Facebook page now!