---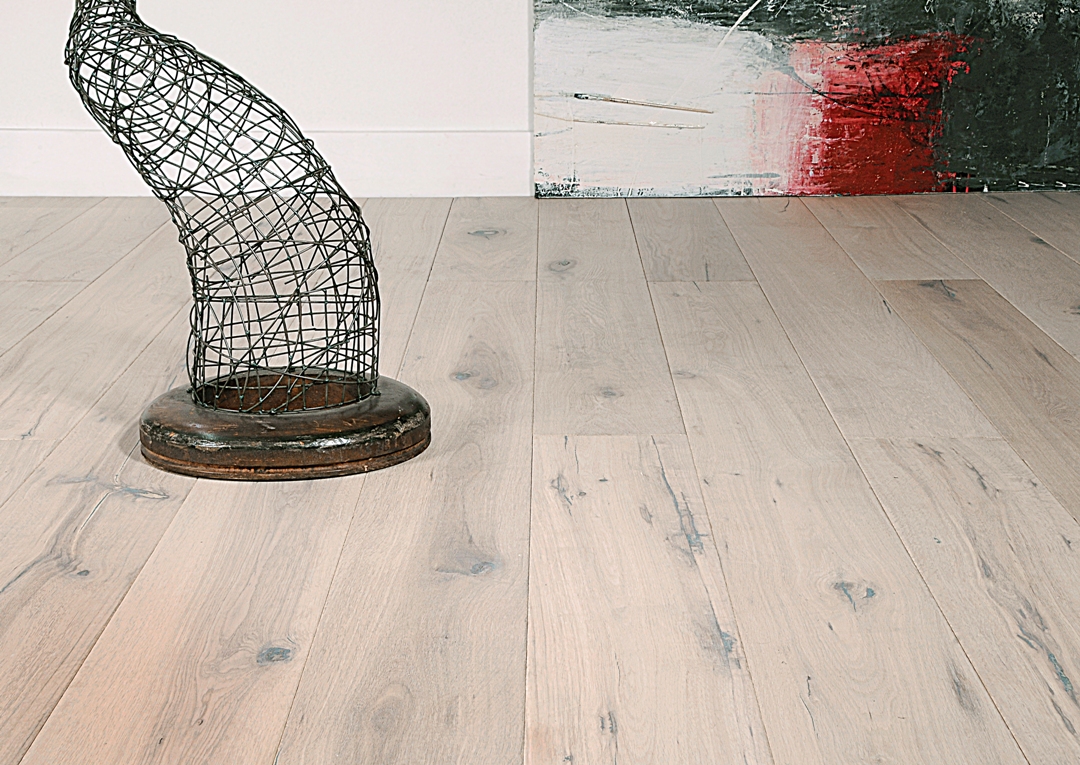 Natural oil finishes are staging a comeback as more homeowners seek natural and vintage looks for their hardwood floors. I say comeback because natural oils have been used for centuries to stain, protect and moisture-proof wood. Here are five reasons why you might want to consider natural oil for your next hardwood floor:
.
1. They look great
One of my favorite things about natural oil is that as it penetrates the wood it enhances grain patterns and deepens the woods colors. In an interesting collision of science and art, natural oils soak into wood and bond with it at a molecular level, changing the woods composition but enhancing its texture and color. Over time natural oil also creates a patina which ages with the wood, so it never gets that worn-out look you can see with some surface finishes.
2. Great for high traffic zones
Natural oil finished floors show almost no scratches or wear marks because there is no glossy layer on top to be marked up. Dents and dings are more apparent in a floor with a high gloss finish.
3. Easy to maintain
Natural oil floors are very forgiving and can be easily refreshed as needed. You can think of it kind of like waxing your car, as you simply need to re-apply the natural oils and let it dry. Spots can be easily touched up and worn spots gone over at any point without impacting uniformity. A high traffic area (kitchen) can be oiled more often than a low traffic area (bedroom). This is something that a home owner can do without hiring a professional.
4. Environmentally and Family Safe
Oil finishes generally release fewer volatile organic compounds (V.O.C.s) than other finishes which is better for the environment and for your family. V.O.C. free options also exist. I have also seen it put that if sustainability is the new environmentally friendly then oil finished are about as friendly as you can get.
5. Cost
As with most things, you can spend more or less it suits your needs but in most cases finishing your floor with natural oils will not cost any more than any other finish. The more impactful savings is the lifetime value as you will need to "refinish" more frequently, but refinishing an oil finished floor is significantly less expensive than refinishing a floor with a polyurethane surface.
---
Natural Oil Finishes 101
2 basic varieties: natural oil and hard wax oil

Typically use linseed and/or tung oil as a base

Can include soy, sunflower, china wood, safflower, hemp and other oils

Wax formulas can include carnuba, candellila resins or bee wax to enhance durability

Natural oils work by fortifying and sealing the wood fibers

Like a skin an oiled floor that is well cared for may last a lifetime and never need re-sanding
---