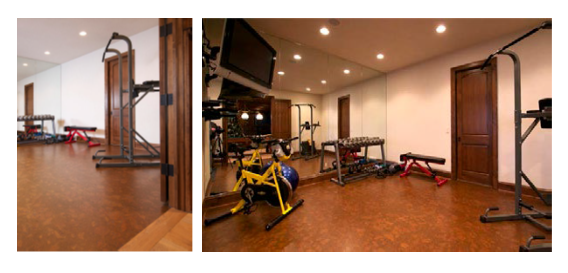 Who says a workout space has to feel like a sweaty gym? All parts of a home can be beautiful, and where you work to keep yourself healthy and looking good is no exception.
Look at how elegant this exercise room is!
The homeowners went with cork on this floor. Cork hardwood flooring is made from the bark of cork trees, which means the trees don't have to be cut down—a selling point for environmentally minded customers. Cork was ideal for this room because it is soft under the feet and has a warm look with great acoustical properties.
We proudly install cork flooring from WE Cork. Please visit our showroom to talk about cork or other creative flooring ideas for your home.