As Americans prepare to gather around the dinner table tomorrow and give thanks for the good things in their lives, we at Ralph's want to take a minute to tell you how grateful we are for all we have.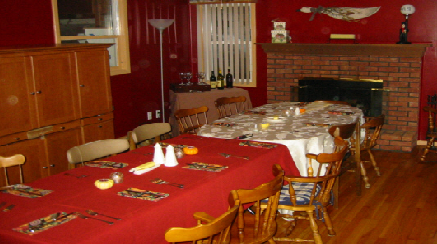 Our Customers
Without our customers there is no Ralph's. We keenly understand how important they are to everything we do and take this opportunity to thank them for choosing us for their hardwood floors.
Our Community
We feel privileged to live in Northeastern Wisconsin. It is a fantastic place for families, blessed with abundant natural beauty, and an ideal location to live, work and play. We are thankful for everything our community has to offer and couldn't imagine a better place for our business.
Our Great Team
We are thankful all year long for our amazing team of hardwood flooring experts but this time of year gives us a chance to specifically express our appreciation of everything they do. We thank everyone one of our over 30 employees for their commitment, dedication and willingness to go the extra mile to make sure Ralph's is a great place to work.
Our History
In 1965 my father took the courageous step of leaving his job at a hardwood flooring company in Appleton to start his own hardwood floor business in Black Creek. He built this business by ensuring every customer was satisfied and every floor amazing. We are so very thankful for this legacy and the opportunity to build on it.
Our Success
It is important for us to celebrate the success we have been given. We are the largest residential wood floor company in northern Wisconsin and thankful for everything that has contributed to that.
Our Families
Working at Ralph's is being part of a family. We are there for each other and it shows but without the support of our families at home we can't do any of the things we do. We are thankful for both of these families.
Enjoy your holiday and take a moment to remember some of things you are thankful for. Happy Thanksgiving from the team at Ralph's.