Brazilian Cherry
One of the most popular exotic hardwoods, it's not difficult to see why: Brazilian Cherry's breathtaking reddish-brown heartwood is lined by dark black bands, giving it not only contrast but amazing depth as well. The floor will darken over time to a soft reddish-brown when finished with a water-base finish. Beyond its beauty, Brazilian Cherry is incredibly strong.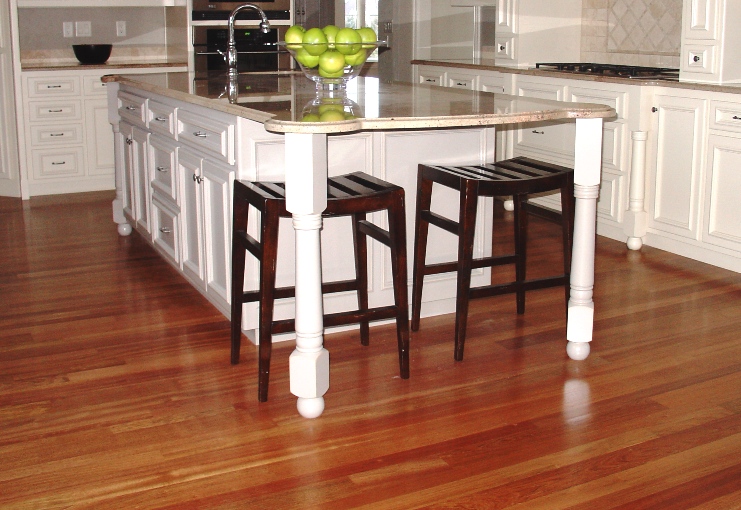 Brazilian Cherry Specifications
Source: Central and South America

Widths: 2 ¼", 3 ¼", 4" , 5" (Other widths available)

Lengths: 1'-7' (Longer lengths available)

Hardness: 2350 (82% harder than Red Oak)

Light sensitivity: Darkens to a red-brown. Dramatic changes in first 6 months.