About Luxury Vinyl Products
With its enhanced surface treatment helping to protect against everyday wear, scuffs and spills, Karndean timber designs are hardwearing – even high heels or heavy furniture are less likely to cause damage.

From stone effect tiles to hand scraped wood, Karndean's stunning and stylish floors will match any design vision you have for your space. Looking for a contemporary look? Try one of Karndean Design flooring's darker wood tones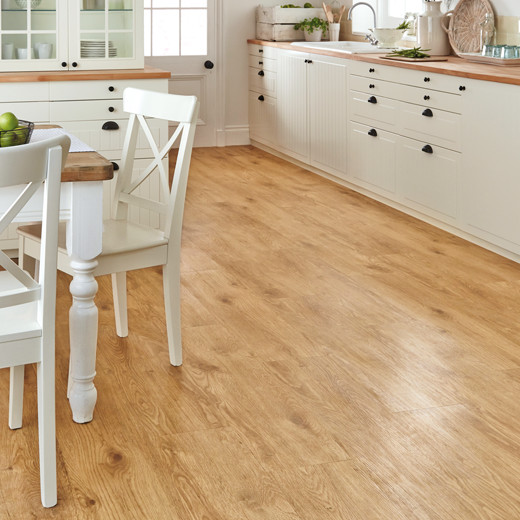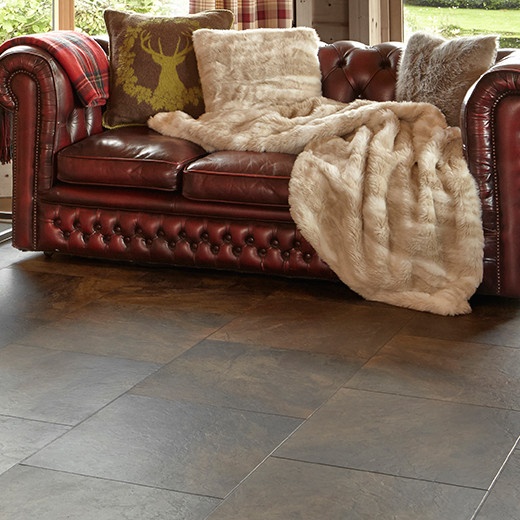 At Ralph's we love Wood! But sometimes, the environment you have just isn't the right place for it. Luxury Vinyl products allow you to overcome some important challenges you may face when thinking about new floors such as:
Durability: Do you love the beautiful dark walnut colors but are concerned about maintenance? Luxury Vinyl flooring is made of extremely hard and durable vinyl that will last a lifetime.
Stability: Wood flooring is a challenge when it comes to changing moisture conditions. As a synthetic material, Luxury Vinyl flooring is resistant to moisture.
In 1973, Karndean started as a small family business. Although becoming one of the world's most renowned and respected luxury flooring companies, Karndean remains family owned - allowing them to stay true to their roots.
Karndean's passion is for developing imaginative, innovative products - versatile, luxury vinyl flooring with the look of simply beautiful, natural floors. For this reason, we've chosen to work exclusively with Karndean.
Da Vinci Series
The Da Vinci Series brings a modern twist to a traditional look and feel.
Each of the Da Vinci wood planks features a distinctive beveled edge and light surface finish, creating a traditional and elegant look. With a wide range of colors and designs, from the pale tones of Canadian Maple to the richness of Australian Walnut, there's something to suit any decor.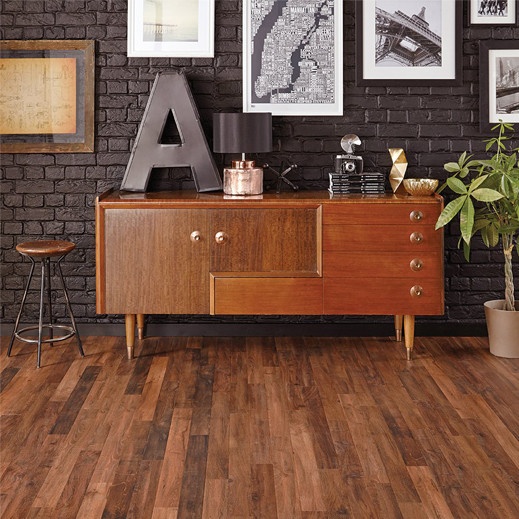 Van Gogh Series
The ever popular Van Gogh collection captures the look of real timber in a variety of colors and designs from traditional rustic to cool contemporary. Large plank sizes, distinctive grain details and a subtle texture create a look that works in any space.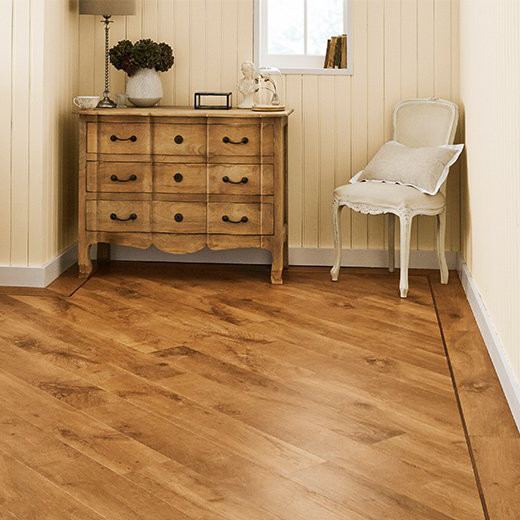 Art Select Series
The Art Select Wood collection is made up of six distinct sub-ranges that feature Karndean's most intricate wood designs combined with detailed embossing techniques and elegant beveled edges. This collection also includes the popular Parquet range with its small 9" x 3" planks.