If you're in the market for finished hardwood flooring, you have so many choices, it can be overwhelming. Solid planks or engineered wood flooring? Prefinished or sand on site? Domestic or exotic species?
It hasn't always been this way. In fact, just a generation ago, solid plank flooring sanded and finished on site was essentially the only option for homeowners. Then in the 1990s, engineered and pre-finished alternatives entered the picture.
This variety makes it easier to find finished hardwood flooring that fits your taste, needs, and budget, but to navigate the multitude of options, you need to understand the fundamental differences between the choices. Here's a brief primer.
Solid plank vs. Engineered
Despite the availability of alternatives, solid plank finished hardwood flooring is still the choice of many—and with good reason. It lasts longer than engineered hardwood because it can be re-sanded more times. It's generally less expensive than good quality engineered wood flooring And with solid plank flooring, you know exactly what you're getting, whereas with engineered wood flooring, you also have to consider the quality of the manufacturing process and the composite material that's used below the top layer of genuine hardwood.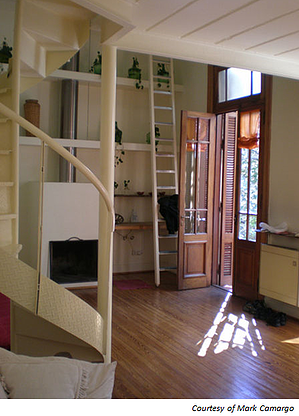 The quality of engineered flooring has come a long way, though. It's not at all a matter of "solid plank is always better." In fact, in many cases—such as in basements or high-moisture areas—engineered wood flooring is clearly the better choice because it is more stable. This stability also might appeal to you, even in areas where solid plank could just as easily be used.
You can find outstanding engineered wood floor products, particularly by consulting with a hardwood flooring company you trust, to help you evaluate the quality of the products you're considering and recommend the best-performing engineered flooring.
Sand on Site vs. Prefinished
With both solid plank and engineered flooring, you can choose to have the flooring sanded on site, or you can buy flooring that's been finished in the factory.
When done by an experienced, skilled hardwood floor installer, sanding on site—and then staining (if you want) and finishing—will provide a floor with more richness, depth, and character. And by sanding on site, you're not limited to the finishes chosen by the manufacturer.
If you decide on prefinished hardwood flooring, it's once again important to consult with a hardwood floor expert to find the best products on the market.
Domestic vs. Exotic
Today, there's more availability of exotic wood flooring from other parts of the world than ever before, even as engineered hardwood. Exotic species provide a unique, luxurious look that appeals to many people. Some are also harder than any domestic species you'll find. But the supply is still relatively limited compared to domestic hardwoods, and transportation also drives up the cost.