Every hardwood floors has a texture—whether it's smooth and sleek, rough and rugged, or something in between. This texture plays a major role in creating the character of your flooring.
Whatever surface style you prefer, Ralph's Hardwoods can provide it for you, using the techniques we've perfected in our nearly 50 years in business. For each of our clients, we discuss the character created by various textures, as well as which textures work best with particular types of hardwood—and then we deliver the surface they're after.
Our most popular surfaces include:
Smooth
Sanded flat and smooth, this is the most common surface. It is the easiest surface to clean and offers a simple, even appearance that many people love.
Site Finished Maple - Flat Sanded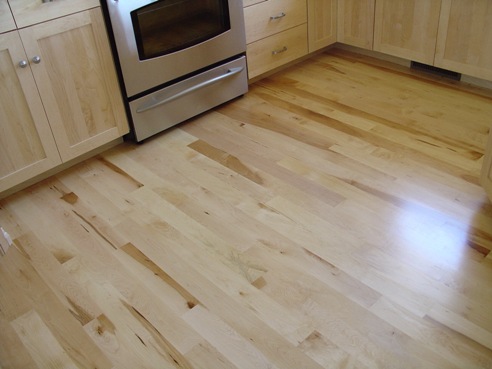 Wire Brush
Using specialized wire brush techniques, some of the softer grain is loosened to create a subtle texture. An element of dimension is achieved that appears softer than hand scraping.
Handsculpted
Our artistic craftsmen have replicated antique floors—worn and full of character. Scraped to give the appearance of grain that is worn away due to years of use. Board edges are beveled and scraped to make the floors appear slightly gapped and uneven, which is look found in really old hardwood floors.
Site Finished Hickory - Handscraped and Stained Dark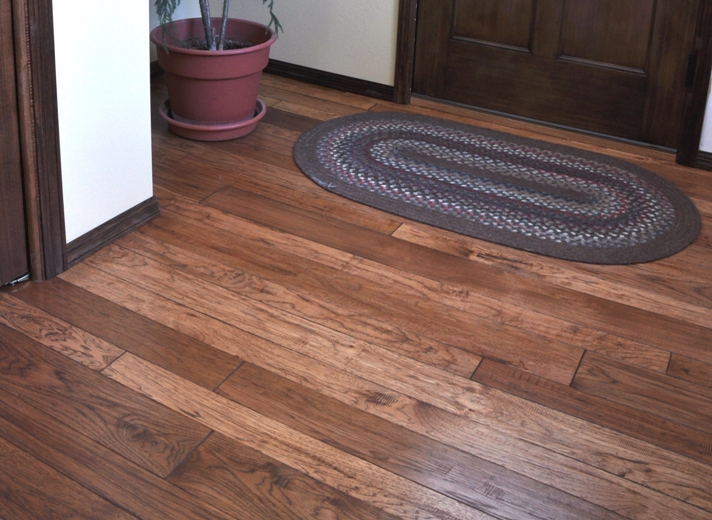 Bevel
Greater definition of each board is achieved with beveling. Although this look is most often found in prefinished floors, it's also available in most species in a custom site-finished floor.
Distressed
Dropped knifes, worm holes, and heavy use can be replicated to give you a distressed look. Using Ralph's exclusive process, we can take a new floor and make it look perfectly imperfect.
Takeaway Point
The texture of your hardwood flooring's surface can add visual appeal and interest, make a statement about your personal taste, and go a long way toward defining the style and character of your home.