Color and personality seem to go together. A person's favorite color often says a lot about them, and your choice of hardwood colors will say a lot about the "feel" you want your floors to have. With custom hardwood floors, you can get about any color you want, so you can choose colors that appeal to you and convey your personality and style.
Some people like a natural look and prefer not to stain, and there are many wood species that have remarkably beautiful natural color. But if you have a certain color in mind that you can't find naturally—or if you just like the looks of a stained floor—then your color choices are virtually unlimited.
Staining floors can slightly change the appearance of a floor to dramatically changing the appearance. Check out these pictures of hickory.
Hickory - Natural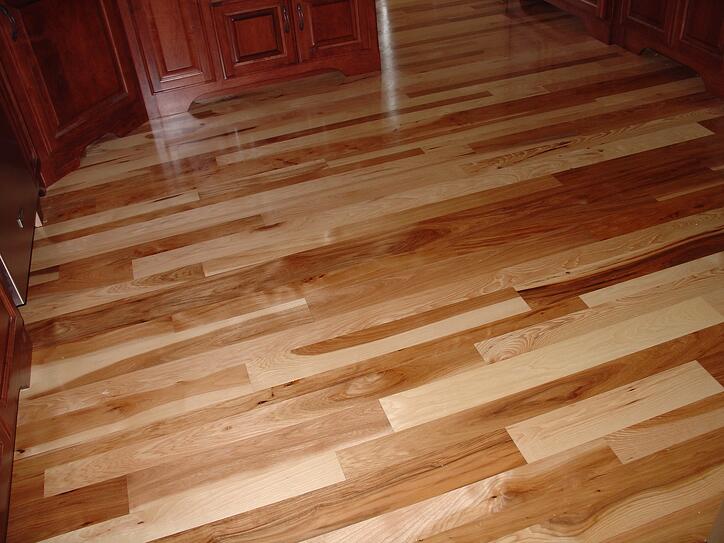 Hickory - Smoldering Technique

Hickory - Medium Stain

The photos above do an amazing job of demostrating just how dramatically a floor can change with stain. Looking at many photos of various colors on hardwood is a great way to establish what appeals to you. However, before making any decisions, we highly recommend a visit to our showroom. There one of our hardwood floor experts can show you a color you will love on a wood that will fit your lifestyle and decor.
With the exception of lightening a naturally dark floor, most colors can be achieved on most wood species, yes, even maple! Customizing hardwood floors is our speciality and creating gorgeous floors isn't just a job to us, it's our passion.