Ariens is a well known family business in Wisconsin and as another family business with deep roots in the community, we were happy to be asked to work with them on a new project in early 2021.
Started in 1933, Ariens now employs over 1,500 people primarily in outdoor power equipment manufacturing but also event management. AriensCo Hospitality currently has two stunning event venues, The Round Lake Farms and Stone Prairie.
The Round Lake Farms are situated on 400 acres of Wisconsin countryside, overlooking quaint Round Lake with stunning views of rolling hills and breathtaking sunsets. This 12,000 square foot facility offers a large gathering room with a gorgeous stone fireplace, a cocktail reception space, a full-service bar, a wine tasting room with a wine cellar in a historic silo, an executive meeting room, a bridal suite and a large pier overlooking the lake.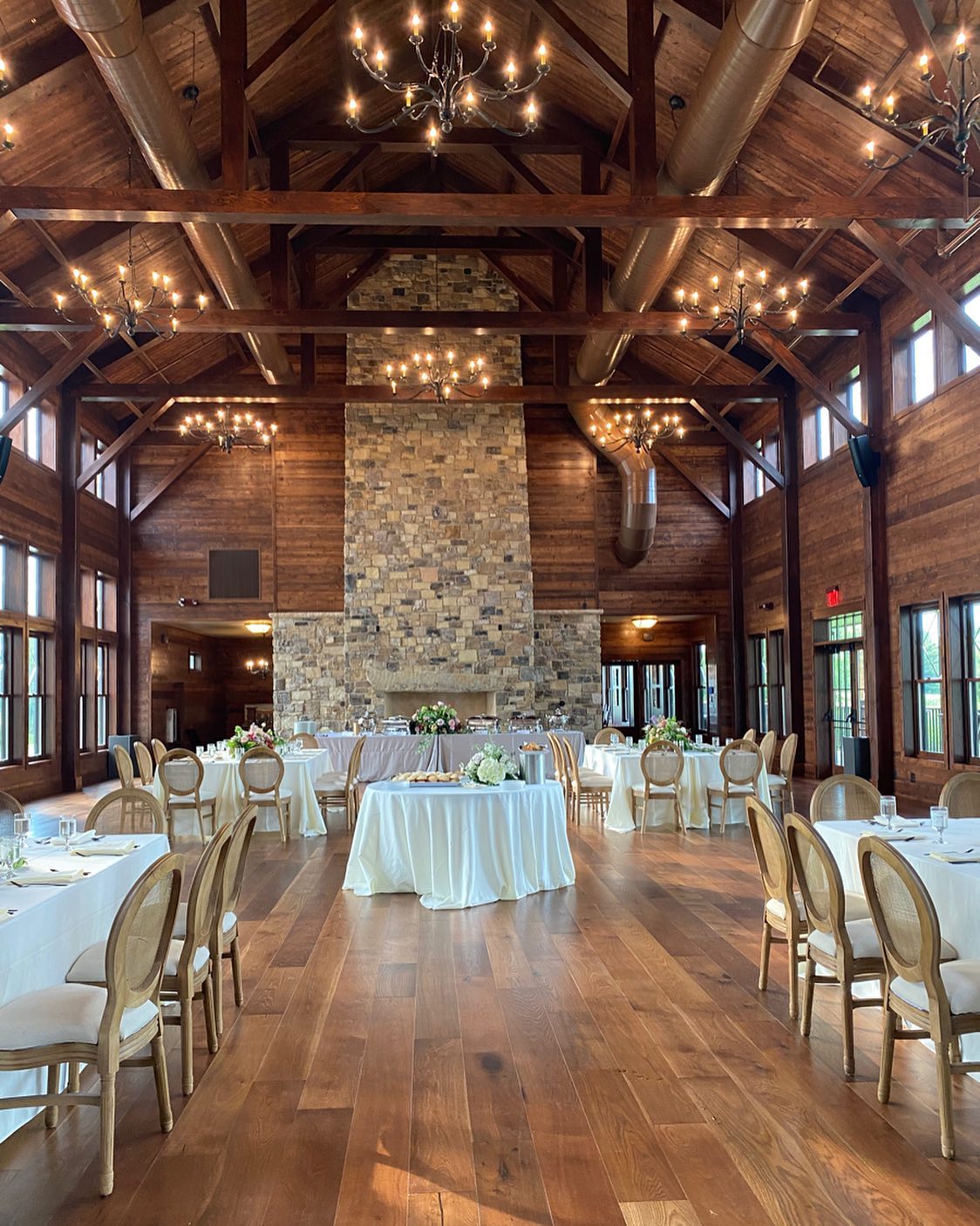 Ralph's was pleased to be part of the Round Lake Farms build team by providing hardwood floors for the venue. No ordinary floor, designer Robb Mier was looking for something that could act as the foundation for his overall design concept. Featuring over 4,100 square feet of flooring, plus steps, the floor is made of a carbonized European Oak with matching treads made from white oak.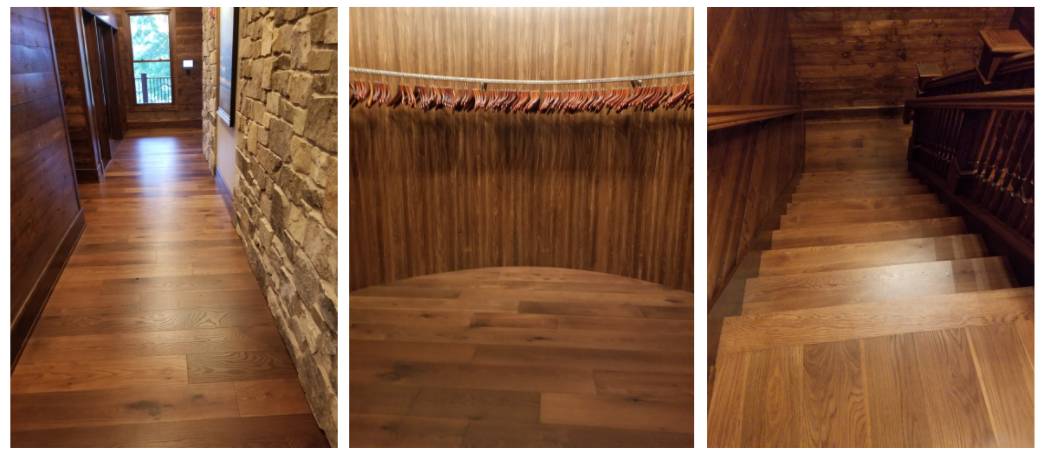 Using a process where the wood is heat treated to caramelize the naturally occurring sugars on wide planked European Oak, we created a one of a kind custom floor. We have used similar techniques to achieve a wide variety of colors and looks in other projects including; bleaching or whitening wood, greying it, aging it, distressing it, and giving new wood a reclaimed or weathered driftwood sort of look. The result for Round Lake Farms is a dramatic rich caramel color with contrasting grain that fully matches the splendor of the overall space.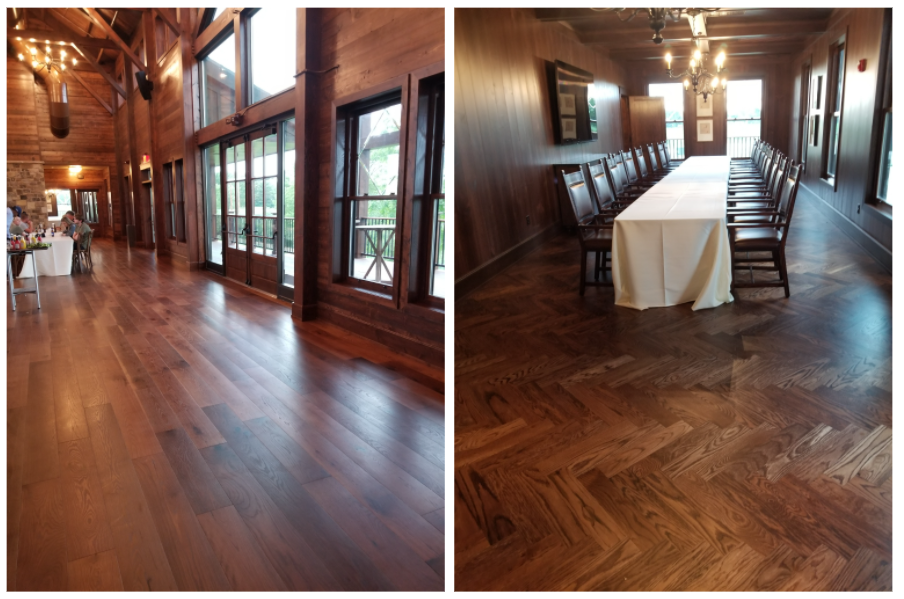 Round Lake is part of AriensCo Hospitality's plan to keep jobs in Wisconsin and help grow the local economy. As they expand their collection of venues, they intend to expand opportunities. This is the kind of thinking Ralph's believes in too and we were very happy to be part of the project. AriensCo loves their floor and we do too.

To learn more about our commercial floor services, contact kylej@ralphshardwood.