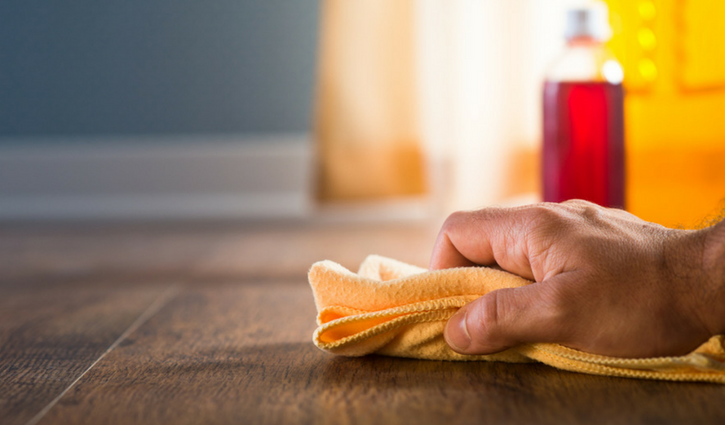 After installing hardwood floors, taking proper care of them is imperative if you want them to last long. There are different ways to protect hardwood floors from traffic damage and the everyday wear and tear. One of those ways is using area rugs where needed. Let's take a look at some things you need to pay attention to when shopping for an area rug, as well as why area rugs and hardwood floor care go hand in hand.
Hardwood Floor Protection with Area Rugs
In theory, area rugs protect your hardwood floors by taking the brunt of the daily traffic, furniture shuffling and the like. That's all true — area rugs prevent sunlight damage, furniture scratches, debris, dust and water from outdoors, etc. You can choose runner rugs for the high-traffic areas such as hallways and entryways, oversized area rugs that would cover a larger area. However, there are a few things to consider other than size and color when shopping for an area rug.
Area Rug Materials for Hardwood Floors
You'll want to focus on breathable materials such as wool, which is always a good choice. It's durable and will absorb most of the damage that would otherwise be inflicted on your floors. The surface material is essential, but the backing of the rug will determine whether it's a good fit or not. Since the backing will be the part that touches the floor, make sure you avoid rugs with a latex backing. The backing can trap moisture and residue can make the floor slippery underneath.
Non-Staining Area Rugs
Another thing to look out for is whether the area rug you chose is non-staining. If it isn't, the first rainy day and dampness from outside could ruin your floors. By opting for non-staining area rugs, you ensure that the colors and dyes from the carpet won't seep into your floors when the carpet gets wet or damp. Always read the label, because the manufacturer will usually put a warning if the color may run through the rug.
Area Rug Pads
Rug pads are used to keep area rugs in place and to protect hardwood flooring. Unfortunately, not all rug pads get the job done. A poor choice could cause serious harm to your hardwood floor finishes. Plastic pads can move and cause scratches when dirt gets under the pad Natural rubber and felt are better options, as they can keep your rugs in place without sticking to the floors.
With these tips, you'll be able to keep your hardwood floors in great shape for a long time. If your hardwood floors need refinishing or renovation, come visit our showroom for a closer look at our offer!