I look forward to Mother's Day every year. It's a chance for me to express how much I love my mother, Roberta Lorenz.
With Mother's Day coming up next week, I'm eager to make her feel as special as she is.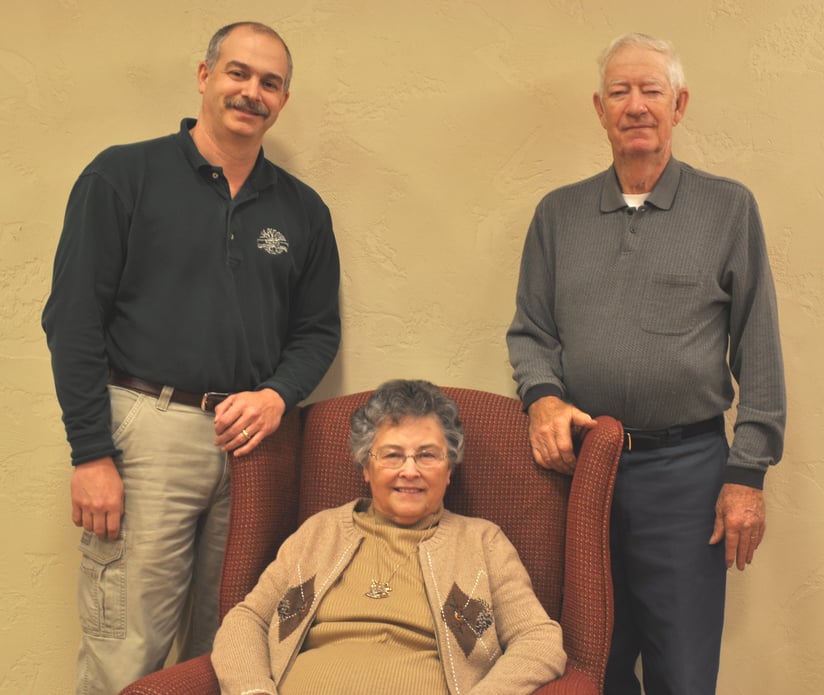 Rod, Roberta and Ralph.
But I've also found myself thinking about my father, Ralph, and his role in a Mother's Day long ago.
I was a small boy, about 7 or 8, and snow still covered the spring ground. Dad thought it would be fun to take me out for a snowmobile ride. It wasn't supposed to be a long excursion. He just wanted to give me a quick bit of excitement before we returned to celebrate the day with Mom.
And I did have fun, riding in front of Dad and driving …. until we fell through ice.
We were flying across what appeared to be a snowy field when I saw a spot just ahead that didn't quite look right. It was a small pond, and before I could react, we hit it and broke the ice.
We were stuck in the ice-cold water. Suddenly our lighthearted romp had become serious.
We eventually got the snowmobile back onto solid ground, but my feet had gone in the water and were freezing. I was pretty miserable, and Dad was worried that I would get frostbite.
That's when his quick thinking saved the day. He had me strip off my boots and socks, and then he put the socks on the muffler of the running snowmobile to dry them off. Soon enough, my feet were relatively warm again in toasty socks.
Dad's urgency and resourcefulness in that situation reminds me of the many times I saw him overcome the sudden problems that inevitably arise in hardwood floor work. When something wasn't right, Dad jumped right on the problem, and he was a master of thinking of creative solutions.
Dad started Ralph's Hardwood Floors in 1965, the same year I was born, and I learned the business from him. I took over in 1992, and, sadly, Dad passed away in 2014. But his fix-it-now, resourceful spirit still lives on in the work that we do.
Of course, our goal is to have no problems with jobs—a goal we typically achieve. But when we "fall through the ice" and a problem arises with installation or refinishing, we take immediate action to fix what needs fixing. Whether it's our fault, or a manufacturer's, or a contractor's—or even the customer's—we don't rest until the problem is resolved to our satisfaction, and most importantly, to our customer's satisfaction.
When we got home that Mother's Day after the snowmobile incident—much later than planned—Mom just laughed. She realized that I had been in good hands because Dad was there.
That's the feeling we continually strive to give our customers. When it comes to hardwood floors, we take all the worry away, always making sure our customers have "warm feet."