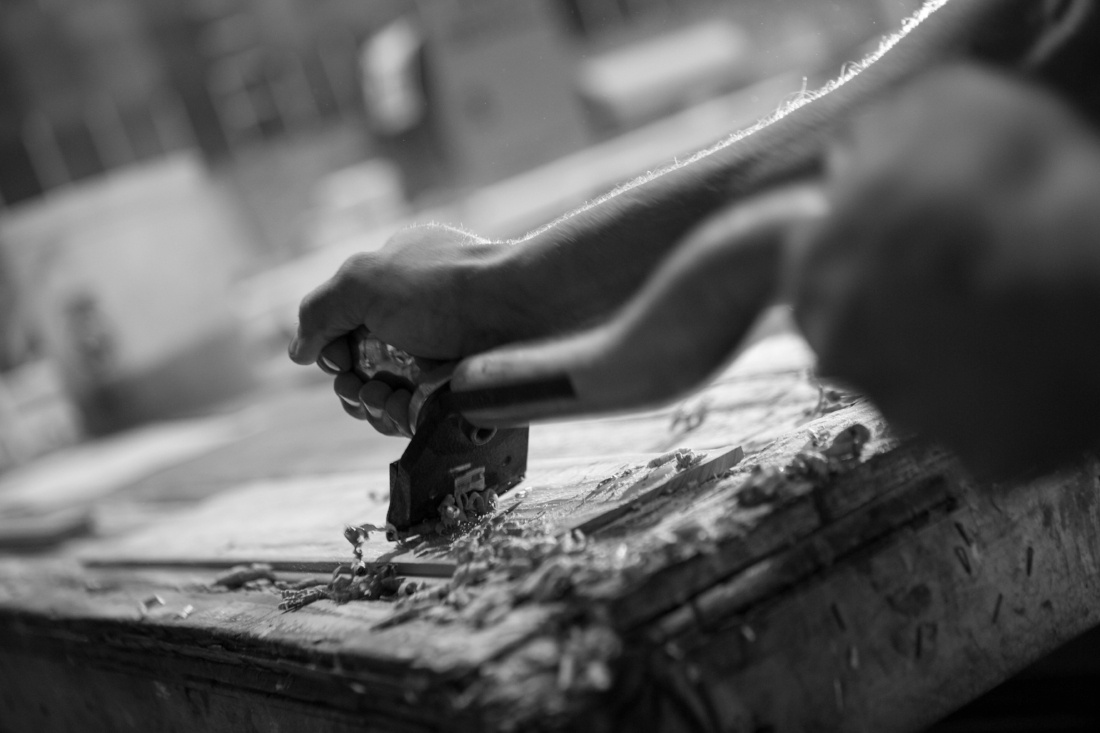 Customer service is a cornerstone of Ralph's business philosophy, and it has been a priority for me since I was a young man.
I remember a couple of occasions when I was teenager working for my father, who founded Ralph's. In both instances, the importance of customer service was really driven home for me.
In one case, we were finishing a floor for homeowners who wanted a very light color. Dad wanted to use up some stain we had overmixed the day before, but that would have made the floor darker than they were asking for.
That made me feel a little uneasy. I wasn't thinking about the long-term benefit of quality customer service or the power of positive word-of-mouth. I just wanted the homeowners to be pleased.
I was able to convince Dad that we could use the extra stain on another job, and so we gave them the color they wanted. I can still remember how happy they were and how satisfied that made me feel.
On another job working with Dad, a customer wanted a board by some stair spindles sanded, but Dad was afraid that it wouldn't look good if we did it. She begged us to do it; she was practically in tears. So, when Dad left the room, I sanded the piece. The homeowner was thrilled and profusely thanked me. I felt great.
It was starting to click with me—service was in my blood. I soon realized it made good business sense to go the extra mile to satisfy customers. Excellent customer service means repeat customers and referrals. But at first it was just a natural reaction on my part. It's part of my personality.
On every job I worked on, I began asking the same questions How can we make this look better? How can we better serve the customer? At the end of the job, I wanted the customer to say "wow!" with a big smile.
And it' not just me. Ralph's purposely hire installers who have the same personality trait. We can usually tell. They are people who get pleasure from helping others. They enjoy that extra mile.
I'm glad I had those teenage experiences to help me realize the ultimate importance of customer service. Otherwise, I don't think I'd be suited to be running Ralph's.