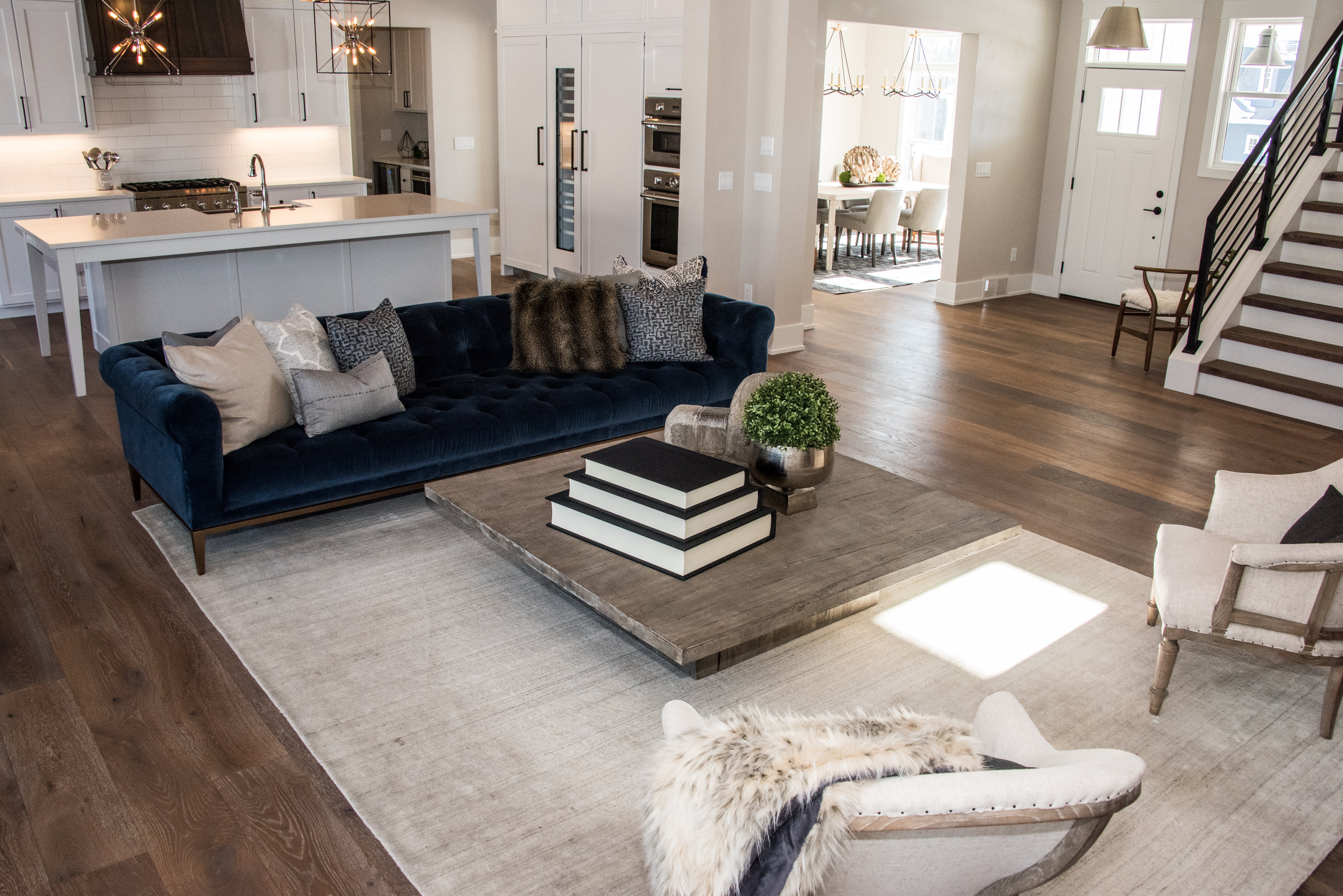 Hardwood floor finishes protect the flooring, but they do much more than that. They play a major role in how hardwood floors look.
Some homeowners want finishes that don't shine. Some want finishes that do. Some want the colors in the wood to "pop."
Whatever look you desire, you can get a finish that helps achieve it. The important thing is to be aware of how the finish you choose will affect the appearance.
One of the most significant visual characteristics of a finish is its sheen, which refers to how shiny the finish is. High-gloss has the most sheen, followed in order of shininess by semi-gloss, satin, and matte.
Low-sheen matte floors are popular right now, but trends come and go. What you should focus on is what you like. At Ralph's, we can create a finish with whatever level of sheen you want, so there's no need to settle for a finish that doesn't exactly fit your personal taste.
Color is another major choice for homeowners that affects appearance. Some people prefer clear finishes, which let the natural color of the wood stand out. But for those who want a different color, stains can be used to create virtually any color you want. As with sheen, when you have Ralph's do the finishing, we can give you the color you want.
Finish types include polyurethane, water-based, moisture-cured urethane, Swedish finishes, and natural oils. Each type has advantages and disadvantages.
The most popular finish over the years has been the Swedish finish, which brings out a very rich color. The new popular finish is a water-based finish called Invisible. It makes the floor look "raw"—a floor without finish.
Whichever type of finish you prefer, and no matter what look you're after, Ralph's can provide it. If you visit our showroom, we will gladly talk with you about the look you want and give our expert advice on the right finish for your vision. We'll also explain the pros and cons of each finishing option in terms of durability, ease of maintenance, and cost.
What's important to you is important to us!