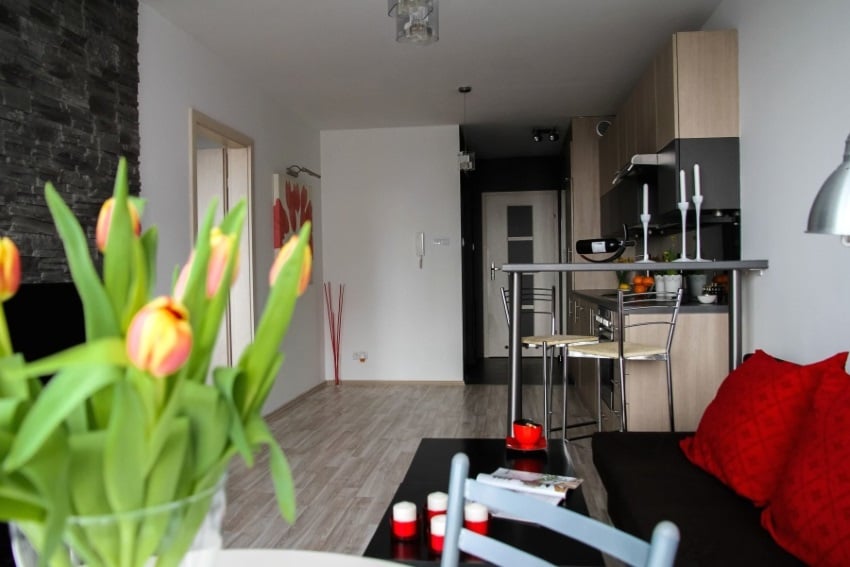 Homeowners who look at interior design trends for inspiration when remodeling their home often end up choosing to follow a few.
Of course, no one wants to incorporate a trend that will be overused and fall from grace as soon as designers stop creating hype around it. When choosing, tread carefully and go with something you know you'll like even years in the future.
When it comes to hardwood flooring trends, a popular option—gray hardwood flooring—isn't showing any signs of slowing down, and lighter gray floors, almost tan in color, are now leading the way. Once you see how gray hardwood flooring looks and how versatile it is, you might fall in love with it, too. Let's have a closer look at this trend to understand why it's so popular.
It's a Neutral Tone
Even though a lot depends on the finish and type of hardwood, most hardwood options are warm-toned, which can limit the color palette you can use for each room. However, opting for gray hardwood flooring means you have a neutral tone to work with—opening up the possibilities and complementing multiple styles of design, including both warm and cool color palettes.
For a gray color with a brown undertone, hickory is a great choice, as you can combine it with almost any style.
It Looks Great in Modern Homes
Gray is a favorite color in modern design and a staple of the color palette that's used often in modern homes. Being able to pair the color of hardwood floors with other elements in a room can create a great design effect and truly tie everything together. Cool-toned modern designs benefit from gray hardwood floors, although it's always possible to add some warmth to the design if that's what you prefer.
It's Unexpected and Unique
Despite its popularity, gray hardwood floors are still a rare sight, in the sense that people don't expect hardwood to be gray. What's more, a gray finish enhances the grain of the wood and makes it more visible, providing a beautiful and unique effect that people will undoubtedly notice and compliment.
You Can Go Light or Dark
In the eternal debate of light vs. dark flooring, gray hardwood floors can join either side. With a light gray floor, you'll benefit from making the room appear more prominent and brighter, as well as ensure that dust and pet hair are less visible. However, for a more dramatic effect, you could go with dark gray. It might take a little more upkeep to keep clean, but it certainly looks impressive.
Gray hardwood flooring isn't going out of fashion any time soon considering its versatility and unique appeal. If you're intrigued, visit our showroom. We might have the perfect gray hardwood floor for you!