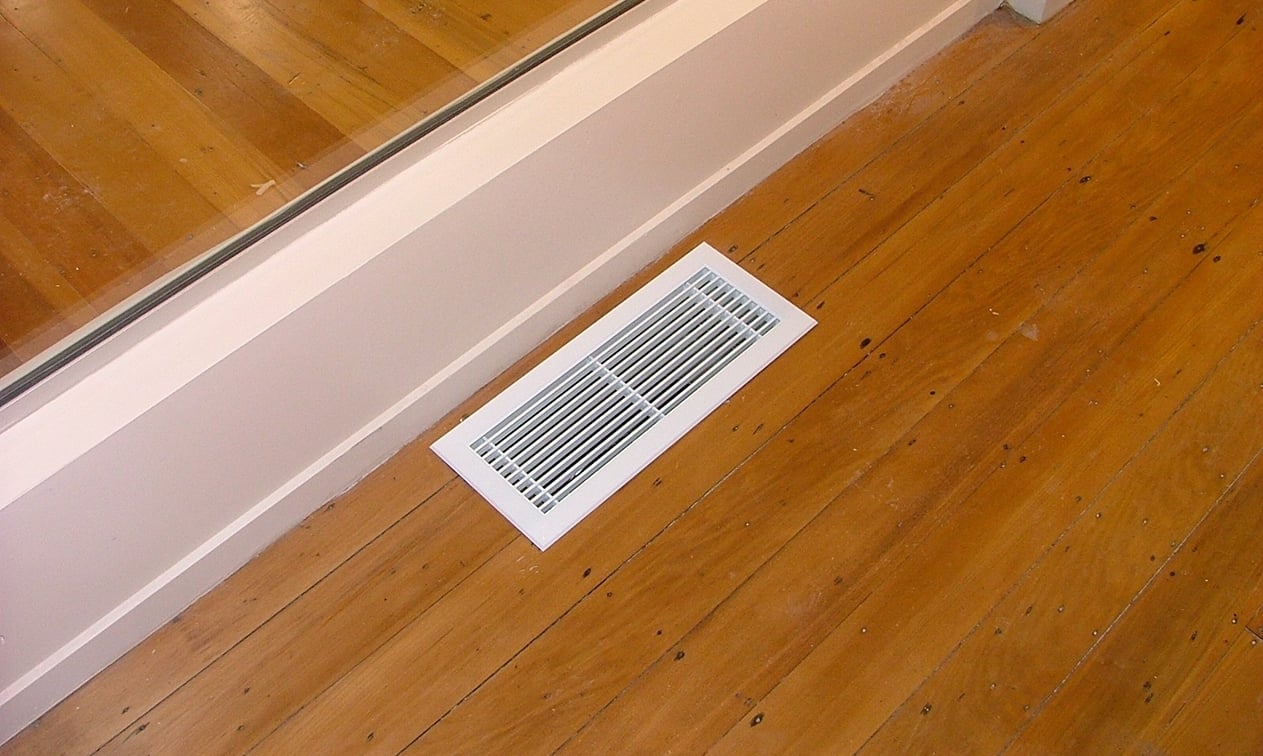 Something that sometimes gets me upset enough that I need to vent is … well … vents.
As the president of Ralph's Hardwood Floor Co. for going on 25 years, I pay very close attention to hardwood floors and how they relate to the rest of a home, and when I see wooden vents in hardwood floors that don't match as well as they should with the hardwood flooring, it bothers me.
Contractors and homeowners are building beautiful custom homes, where all the colors of the walls, cabinets, and floors blend nicely—except for the wooden vents. These vents catch the eye—sticking up as much as a half-inch from the flooring—and they don't match the color of the flooring, or any other wood in the house. Even worse is when metal vents are used.
To me, a mismatch between vents and the floor looks amateurish and diminishes the home's beauty.
And it's not just vents; it's also transition moldings—reducers, bull nosing, and other transition pieces. I believe these parts of the flooring should match with the flooring. But they often don't.
When we install site-finished floors, the vents and moldings will match exactly because we stain and finish them with the same stain and finish we use for the floors.
However, when we install prefinished floors, we're dealing with "coordinated" moldings provided by the prefinished flooring company—but the "coordination" leaves a lot to be desired. It reminds me of the look of moldings in a carpeted room, where the carpet company just installs pre-colored moldings and leaves it at that, with no way to make the moldings blend with the color of the carpet.
We wanted a better match.
That's why we made a change in how we do things. No longer do we leave it to the prefinished flooring company to provide the vents and moldings for prefinished floors. Now we procure them ourselves and finish to match.
We realized that by working with the best manufacturers, choosing from among their wide selections, and using our hardwood-flooring expertise to make the right choices, we can provide a more seamless look. We can match vents and molding as close as possible to the species, color, tone, and texture of the prefinished flooring.
We're also able to get wider and longer bull nosing so that spindles can be installed directly into the nosing rather than on an additional piece on top of the flooring. And we don't have to splice pieces longer than 8 feet.
The contractors we work with like this added value we bring. We free them from responsibility and help them please their customers.
In fact, some contractors are so happy with our matching techniques that they ask us to also stain and finish stair treads to match with the flooring. They realize the dramatic difference that a good match can make.