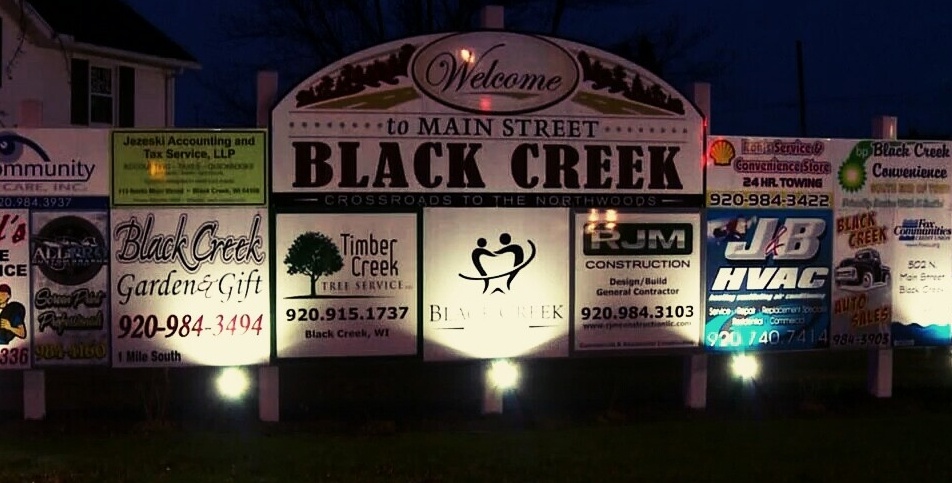 Since my father founded Ralph's Hardwood Floors in 1965, we've been located in the Village of Black Creek, and we have no plans of changing that.
Black Creek may be a bit of a drive for customers in Green Bay, Appleton, or other areas of northeast Wisconsin, but it's a perfect home for us. We cherish the small-town atmosphere, and we rely on the deep pool of hardworking, reliable, handy people in this area.
We're now one of Black Creek's leading employers, a fact we take great pride in. So, naturally, we think it's important to make Black Creek as pleasant a community as it can be.
Fortunately, our fellow Black Creek businesses share our desire to spruce up Black Creek. Working together as the Black Creek Business Association (of which I'm the current president), we've taken several initiatives to make Black Creek more appealing to residents and visitors alike.
My mom and dad grew up in the country surrounding the village, and back then, Black Creek was a different town, based on a farming economy. Downtown wasn't big—basically just a crossroads—but there were several food stores and a bank, and people drove from miles around to get here.
But as farms declined, so did the downtown. Stores closed, and vacant storefront became all-to-common. Businesses like ours, with well-established roots in Black Creek, realized we could help reverse this trend by concentrating resources on beautifying the village and attracting new businesses.
In addition to initiatives such as helping fund public Christmas decorations, we've promoted structural face-lifts and encouraged the growth of specialty "mom and pop" shops that attract folks traveling "up north."
Perhaps our most notable success to date has been working with the village and American Legion Post 332 to create a Veteran's Memorial. The 21-member Business Association identified a spot for it, helped arrange the sale of the land to Black Creek, and raised a significant portion of the funding. Now the Memorial is a meaningful, heartfelt tribute to those who dutifully served our country … as well as an eye-catching attraction!
And, trust me, the Association has plenty of other ideas. We want Black Creek to be an exceptional place—a place where people desire to live, work, and do business. We're doing all we can to take care of our home.