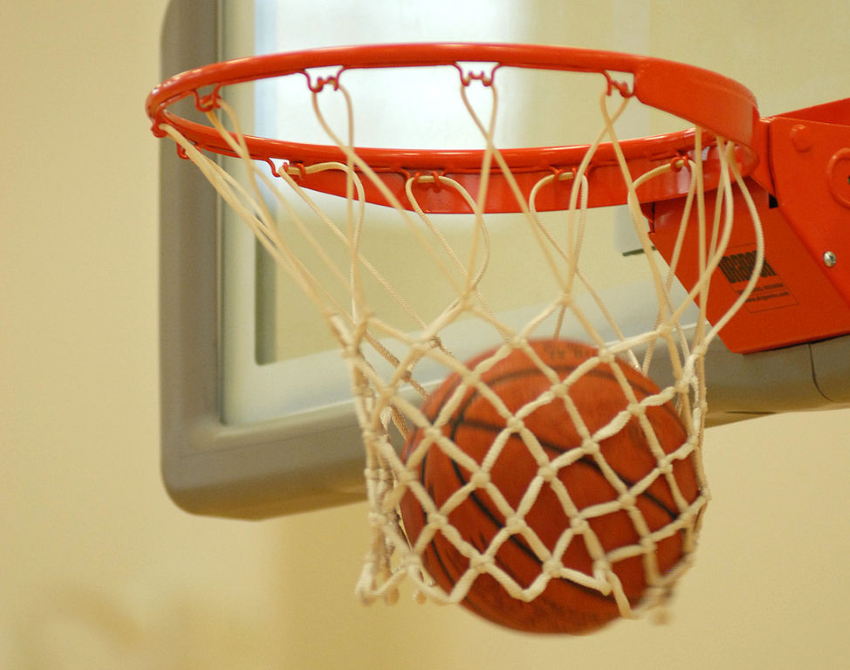 Every March, when the NCAA college basketball tournament rolls around, I'm reminded of another competition that also had some "madness" to it—an annual basketball tournament in the old Ralph's warehouse.
It started informally in 1972, when I was 7 years old—just some two-on-two or three-on-three pickup games among a few of my friends (and sometimes my Dad). At first, we were playing on only one hoop that Dad (our company's founder and namesake) had installed at one end of the warehouse. I can still see him balling with us kids, which he loved to do, knocking in sky hooks. He certainly wasn't Kareem Abdul-Jabbar with that hook, but he wasn't bad.
I eventually talked Dad into adding a hoop on the other end of the building, and over the following 25 years, the number of players grew … and grew. Eventually, we started holding tournaments with 24 of us competing.
What was the "madness" of this tournament? For one thing, the concrete court at "Ralph's Coliseum" was ridiculously short—less than 40 feet long compared to the 94-foot length of a regulation basketball court. The ceiling was only 13-feet high, so making a long-range jumper was difficult, but a player could grab a rebound under one basket and, with a few dribbles, put up a layup on the opposite basket.
Needless to say, our games were high-scoring. And with such a small court, there was a lot of "incidental" contact. The rule, as one friend put it, was "no autopsy, no foul—defense calls." The games could get pretty intense!
I was always the organizer, and I wasn't one to do it simply. We put in a scoreboard and hired some referees. I set up a winner's ceremony where we presented a trophy.
Before long, people around Black Creek began asking me each year when the tournament was going to be. The players included the best player in our high school, as well as guys who weren't that good but had a great time. Folks from the community would come to watch (including my future wife, Rhonda, whom I invited to watch me play one year).
Even after Ralph's moved to our new location, I kept the tournament going for a couple of years. It's now just a memory—but that memory returns every March as I'm enjoying the NCAA "Big Dance." I love to see the buzzer-beating, game-winning shots that inevitably happen every year.
It's that excitement that makes the NCAA tournament what it is. Even if you're not strongly rooting for a particular team, it's inspiring to see a team persevere, overcome the odds, and win a championship. It makes me feel like any dream can come true.
That's the same way it is with hardwood floors. You can come to us with an inspired dream, and we can help you make it happen—like a coach leading his team to victory. All it takes to make a vision come true is your inspiration … and our skill and hard work to turn it into a reality.
Knocking down a game-winning jump shot—whether in the crazy-fun atmosphere of "Ralph's Coliseum" or on national TV during the Final Four—is not that much different than "swishing the shot" to win with your hardwood floors.