My father—Ralph's founder and namesake—once traveled to Alaska to do a hardwood floor job. He and Mom liked to travel, and a friend needed his help, so they made the long road trip.
A willingness to travel, and enjoy it, is part of our DNA at Ralph's. And we don't have to go as far as Alaska to do that traveling! Wisconsin has plenty of places that make for a good trip.
D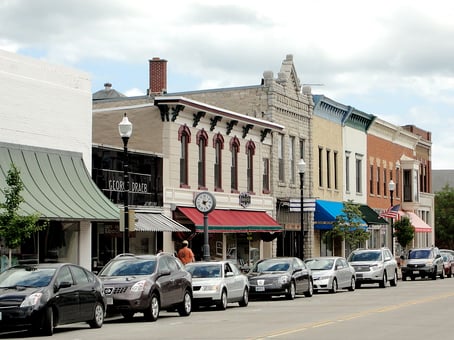 oor County is a perfect example. It's only 70 miles away geographically, but socially and culturally, it's far away from Black Creek (and most of the rest of Wisconsin).
I'm not talking about all of Door County. I'm talking about the luxurious, "tourist destination" aspect of Door County, where people flock during the summer.
Many of these vacationers are indeed tourists, just visiting for a day or a week and then leaving. But many others are vacationing in "summer homes" they own—some of which are quite spectacular.
Others live in prime resort locations in Door County year-round, in homes so big I would call some of them "mansions."
Over the years, we've built a good word-of-mouth reputation in the county, so we have the opportunity to install or refinish the hardwood floors in some of these extravagant homes (and businesses). It's fun, rewarding work because these floors are often very unique and intricate—a challenge we enjoy meeting.
And although it's less than an hour-and-a-half drive, it feels to us like a road trip because it's farther away than we usually go for jobs. It's a break in the routine for our crews.
The beautiful scenery driving up the Door Peninsula also adds to the road- trip feeling, as do the many shops and restaurants catering to tourists. Its clear why people like to vacation in Door County, and it's easy to feel like we've entered into a different world. It's a nice change of pace that fits with our history of travel.
Door County isn't the only place we'll travel to, and it isn't the only place we enjoy going. Just get in touch with us, and we'll let you know if we can service your area.