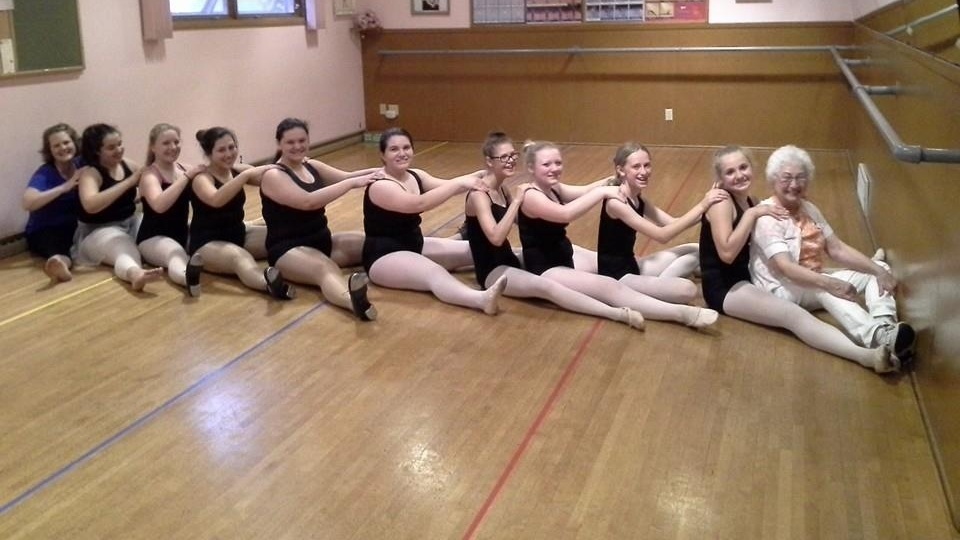 Dance teacher Marcia Fellows loves having a hardwood floor for her students in Appleton to dance on—as long as it looks good.
But Marcia, who opened Marcia's School of Dance in 1961, says she doesn't have to worry about the appearance of the hardwood floor in her studio because of Ralph's.
In 1968, she added onto her house, built in 1952. The addition was a dance room for her school, and she wanted us to put in a narrow-slat maple floor. That same floor is still there now, without any re-sanding.
"In all those years, we've never had to sand it," she said. "Ralph's comes back every year and just cleans it. It's worth it because when Ralph's comes in, it looks beautiful."
Marcia first worked with my father, Ralph's founder Ralph Lorenz. But I remember Marcia's School of Dance from way back, too, because once I got old enough, I was on the crew doing the cleaning,
We've never had to sand the floors, or even refinish them, because Dad originally finished the floor with a DuraSeal penetrating finish. DuraSeal makes a product-- Renovator Cleaner and Reconditioner—that cleans and buffs floors with that finish.
It really works well, as Marcia will tell you. Otherwise, she wouldn't be happy.
"I have to have a good floor," she said.
Marcia also does her part to keep the floor looking great for her students, who are of all ages and study a variety of dance styles, including ballet, tap, jazz, modern, and Polynesian.
"Nobody can walk on the floors with outside shoes," she said. "We're extremely fussy."
The quality of the floor isn't the only reason Marcia's has continued to work with Ralph's all these years. She said she also appreciates our service.
Ralph's installers "are here on time," she said. "They're 'Johnny on the spot.' They come in, do the job, and clean up after themselves. The guys are friendly. They're very respectful. I just think they do a good job.
I would recommend them to everybody and anybody. They are the best."
Thanks, Marcia, for the reassurance that we're doing things right—and for the 50 years of business. We cherish customers like you, and we get great satisfaction from continuing to meet your high standards.