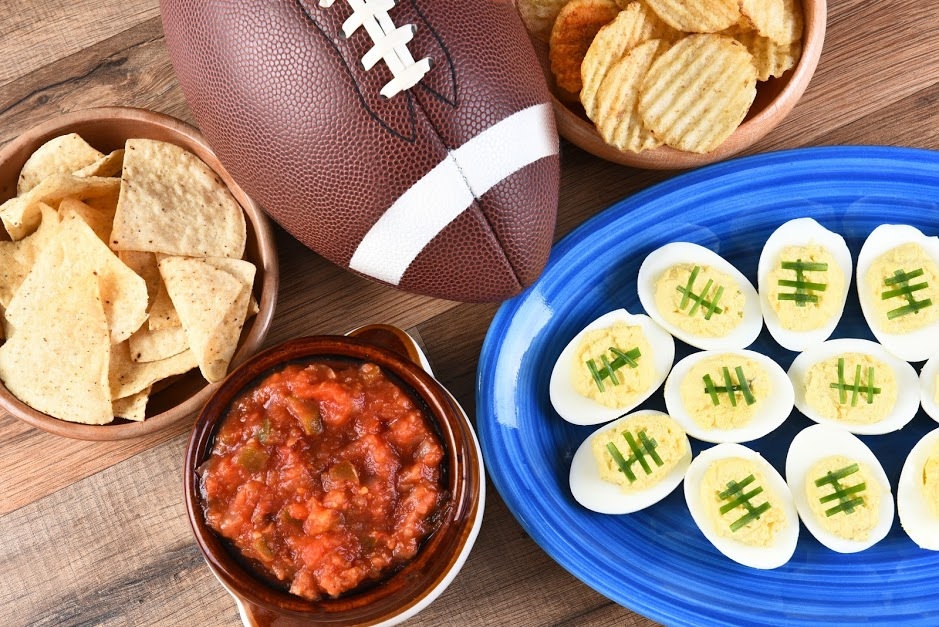 It's a disappointment any time Green Bay doesn't win the Super Bowl, or at least get in it. Green Bay has been there before—playing in five Super Bowls and winning four—and fans always want the team to return.
But that doesn't mean that Wisconsinites aren't going to watch the game this year. There will be widespread interest in the Super Bowl—and a lot of Super Bowl parties.
Super Bowl parties have become as big a tradition, or maybe bigger, than the Super Bowl itself. And there's no better flooring for a Super Bowl party than beautiful hardwood floors.
That's true for any party, for that matter. Many people love to entertain in celebration of holidays, birthdays, or other special events—or just because they feel like it. And hardwood floors are ideal for entertaining.
Unlike with carpeting, you don't have to worry about someone causing a stain by spilling food or a beverage, which has been known to happen at parties, particularly Super Bowl parties. (Picture someone doing a Lambeau Leap when the team they're pulling for makes a big play, spilling their food and knocking over a drink.)
But what really makes hardwood floors ideal for get-togethers is that they look great. Whatever the style of your hardwood floors—casual, formal, light, dark, rustic, etc.—they bring an undeniable classiness and flair to a home that can't be matched by other flooring types.
No one's going to walk into your home and say, "Wow, your floors are awesome," if you have carpeting or low-quality tile. But homeowners with hardwood floors hear such compliments all the time.
One thing to keep in mind, however, is that furniture can scratch hardwood floors. So, if you're rearranging chairs or tables to accommodate your guests (e.g., moving chairs close to the TV for the Super Bowl), pick them up to move them or use rugs and/or furniture pads under the furniture legs. Even then, guests may inadvertently move the furniture (e.g., fidgeting in a chair), so protection is still a good idea.
Would you like guests to cheer not just for the game, but also for your floors, when the next Super Bowl rolls around? Or at whatever type of gathering you like to hold? Stop by our showroom to see and explore the many amazing looks you can achieve with hardwood floors, or request an in-home consultation.