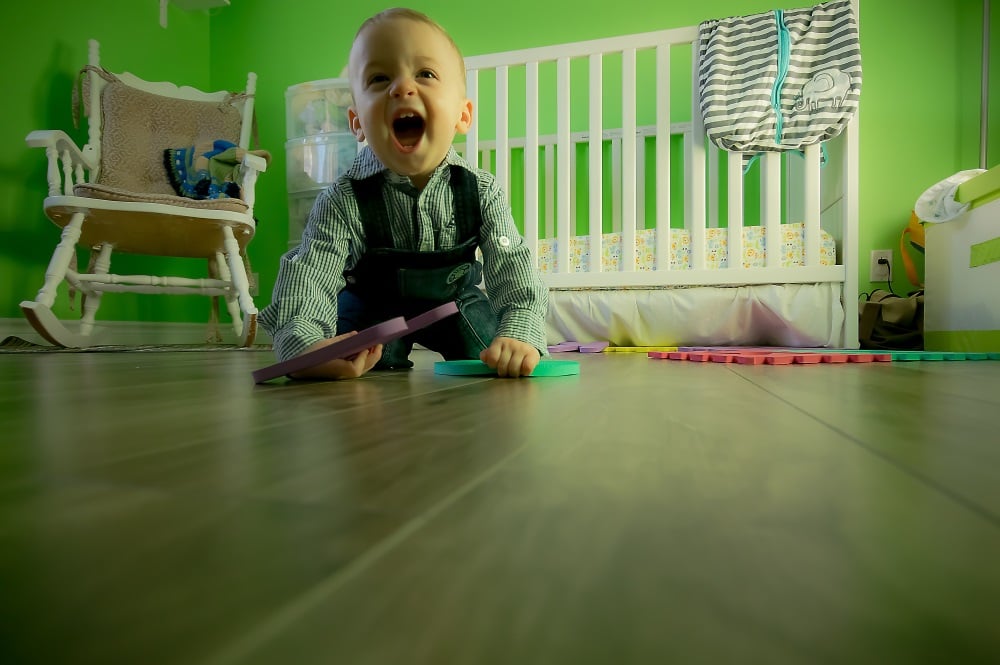 Durability is one of the reasons many people choose hardwood flooring for their home. Hardwood floors are known for their ability to resist wear and tear.
But not all hardwood floors are the same. Some species of wood are harder than others, meaning they're more durable (i.e. less likely to dent).
Hardness is determined by the density of the wood. This is measured using the Janka scale. A species' Janka rating is determined by how much force is needed to embed a .444-inch steel ball in the wood to half the ball's diameter. The denser the wood, the more force will be needed.
When choosing a species of wood for your hardwood flooring, hardness might be important, or it may not matter much to you.
Hardness is significant if you expect the floor to experience a lot of activity, such as entertaining or children playing. The more activity in the room, the more likely something will be dropped on it.
Hardness is also a relevant consideration if the floor is in a high-traffic area, such as a kitchen or hallway.
Hardness becomes relatively unimportant in rooms that won't see a lot of activity or if you don't mind dents. Some people are very bothered by dents, but some welcome them as a sign of character. Some people actually select "distressed" flooring with dents in it because they want a rustic look.
The hardness of the wood is not the only factor in a hardwood floor's durability. The way the wood is cut and the finish used are also factors. But when choosing a species, we suggest paying close attention to hardness if you expect your flooring to be heavily used or you are concerned about dents.
We're glad to provide our expert advice on how important wood hardness is in your project. And we can help you select the flooring with the right hardness for you. Stop by our showroom any time during business hours to consult with one of our hardwood flooring professionals.