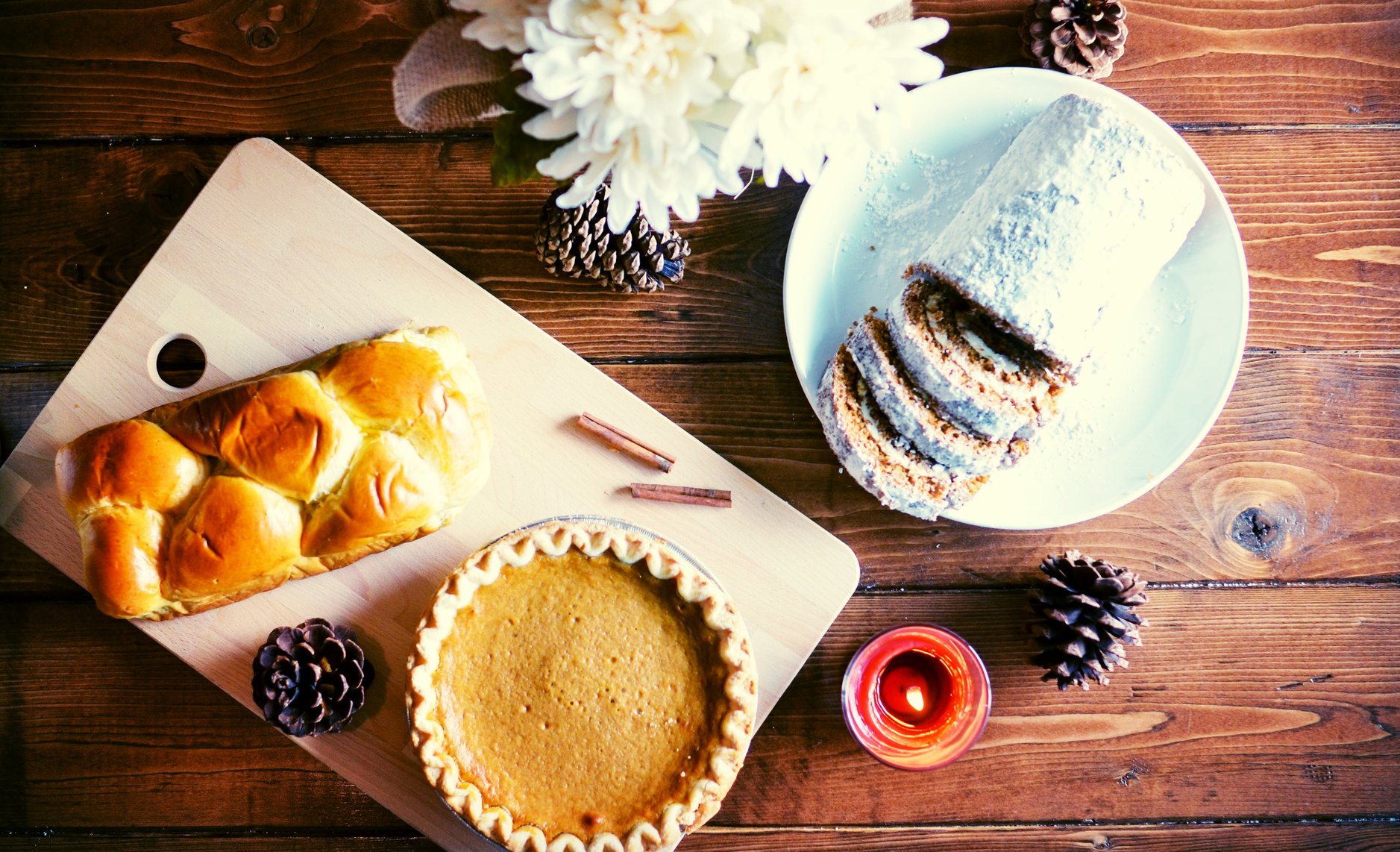 One of my favorite things about fall is the smells and tastes coming from the kitchen.
There's Thanksgiving of course, which I look forward to every year. But all season long, as the days grow cooler and shorter, I find myself craving "comfort food"—the kind of food that makes you feel warm and at home.
I've noticed, however, that as much as comfort food is about familiarity, none of the cooks among my family and friends prepare my favorites in the same way. They all have slightly different recipes—often due to variations in the spices they use.
How much nutmeg in the pumpkin pie? How much sage in the dressing? What spices go in the warm apple cider?
Each cook has different preferences, so while pumpkin pie is pumpkin pie, no two are exactly the same.
And the people doing the eating likely have their own preferences, too, perhaps based on what they grew up with. "It's good but not as good as Mom's" is a common sentiment—even if what makes Mom's stand out is just a subtle difference in spices.
Hardwood floors are the same way. A maple floor is a maple floor, but variations in color, texture, and other hardwood floor characteristics make each floor a reflection of the unique personal tastes of the homeowners. These characteristics are the "spices" that go into each homeowner's "recipe" for the hardwood floors that will give them the most comfort.
An example is when homeowners select caramel maple flooring, which has a slightly darker, more-aged look than regular maple. The difference is subtle, but for some homeowners who are extending their current floor, it's an essential ingredient.
I'm not the only one who thinks about hardwood floor "spices" in the fall. A trusted, high-quality supplier of ours, Karndean, actually offers a range of flooring styles based on the colors of spices such as nutmeg, paprika, and peppercorn—all of which are common in the foods of fall. And their "Autumn Oak" prefinished flooring is specifically made with the colors of fall in mind.
For floors finished on site, we also offer colors whose names—"spice brown" and "nutmeg"—bring to mind the spices of fall. But it doesn't have to be autumn to think about hardwood floor characteristics as spices. Any time of the year, finding the hardwood flooring that's just right for you will involve small choices among "spices" to make the floors your own special creation.
When choosing your hardwood floor color, for example, you can get as detailed as a recipe—three parts of one color, two parts of another, three parts of a third … or two parts of one color and one part of another ... whatever you want.
If you're not familiar enough with the many hardwood floor characteristics available, you can consult with experts like Ralph's to come with your own hardwood floor recipe. We welcome you to stop by our showroom or call 920.984.3383 or 800.354.9902 to make an appointment