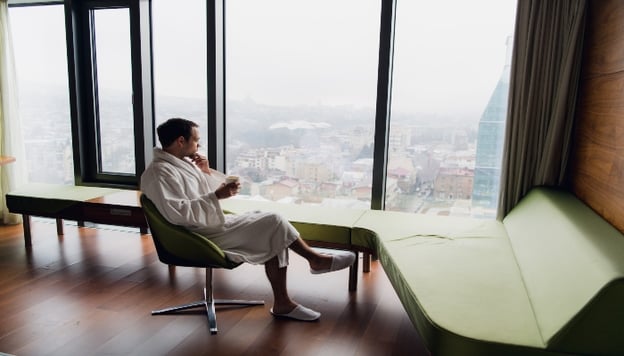 While there are plenty of people who enjoy house chores, let's be honest by admitting that most of us would be happy to not have to sweep, vacuum, mop, and maintain our floors so often. Floors take up so much space in our homes, and maintaining them regularly isn't exactly what we would call exciting. Also, many of us live busy lives, and there are so many other things that are at the top of our priority list. Fortunately, not all flooring types are demanding, and there are certain floors that are low-maintenance. We break down three low-maintenance flooring options.
Engineered Hardwood
Known for its flexibility and durable plywood core, engineered hardwood is a solid choice when it comes to flooring. It looks great, can be very cost efficient and boasts an impressive lifespan, lasting 25-30 years. Its plywood core is less susceptible to humidity and moisture with the multiple layers acting as a waterproof barrier while also giving your floor a solid foundation. The unique layers of engineered hardwood mean that it won't easily warp or swell under high-moisture conditions.
Luxury Vinyl Tile (LVT)
Luxury vinyl tile is touted for its commercial-level aesthetics and looks, along with its high durability. Not only is it a gorgeous flooring option, but it's also easy to maintain. In contrast to natural stone or tile, which require regular maintenance like waxing, polishing, sealing, and staining, your floors will never demand such attention. This is thanks to its protective wear layer which makes it naturally resistant to scratches and stains. Luxury vinyl tile only requires standard cleaning which would consist of a simple mopping. For more deep cleansing or disinfecting, follow the manufacturer's instructions to ensure you're not using a product that could be potentially damaging.
Solid Hardwood Flooring
Sometimes you just can't beat the classics. Timeless and stylish, choosing a traditional hardwood is absolutely worth the investment. One of its best features is that you can have wooden flooring refinished and feel like you have an entirely new floor. Traditional hardwood flooring is strong, durable, and easy to clean.
When it comes to traditional hardwood flooring, prevention of dirt buildup, deep marks, and scratches are key to ensuring you maintain your floor's beauty for a long time. However, this doesn't mean that it's a high-maintenance flooring option. Unlike other floor types that require constant cleaning and regular maintenance with flooring products, traditional hardwood floors only asks for routine sweeping dirt, dirt, and debris.
In the end you can't go wrong with any hardwood or wood look flooring - they are all easy to maintain and built to withstand the rigors of life.