It's a brand new year and many of you have resolved to update your living space to make it as warm and inviting as possible. The floor is the foundation of every room and making hardwood floors part of your resolutions in 2017 will make you love your home even more.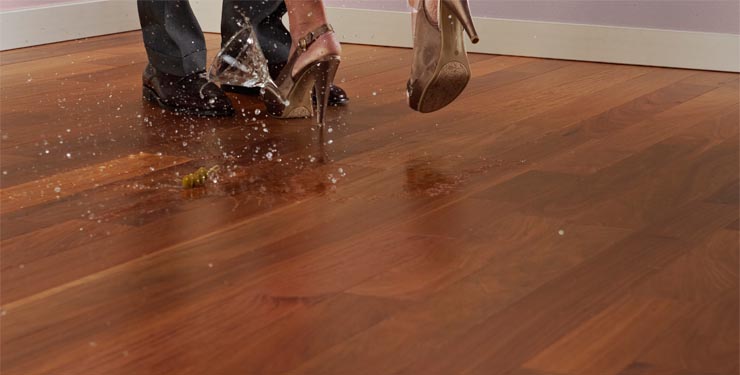 Hardwood Floor New Year's Resolutions
Whether you have hardwood and it needs a little love or you want a new floor, here are three resolutions for you:
Clean your hardwood floors the right way: Using the right tools when you are cleaning your hardwood floor keep it clean and protect it. When using your vacuum, turn off the rotating brush and when using a mop, avoid sponge or string mops that put too much moisture on your floors. Choose a microfiber mop designed for hardwood instead.
Hardwood floors are easy to maintain and that means less time with a vacuum cleaner and more time addressing your other New Year's resolutions or just having fun.
Refinish your hardwoods: Get your hardwoods shining like they used to with a refinishing job. We can sand down and reseal your floors and make it look like you just had them installed. A new stain color is another way great way to update a floor and our selection of colors will amaze.
Install a new hardwood floor: Why not make a statement this year and install a brand new hardwood floor in your home? They come in a wide variety of colors and textures to meet your needs. After your new floor project is done all that you will have left to do is create memories that will last a lifetime! Those hardwood floors will become a magnet for fun and good times.
Keep Your Resolutions
Despite our best efforts, many resolutions turn into well-intentioned dreams (remember last year's gym membership). So how do we buck that trend?
According to experts, sharing your goals with friends and family is a proven way to turn your resolutions into reality. For hardwood floor resolutions we recommend a visit to our showroom where you can share your dream floor ideas with one of our hardwood flooring experts.
They will help ensure you get the exact floor you want…and keep your resolution.