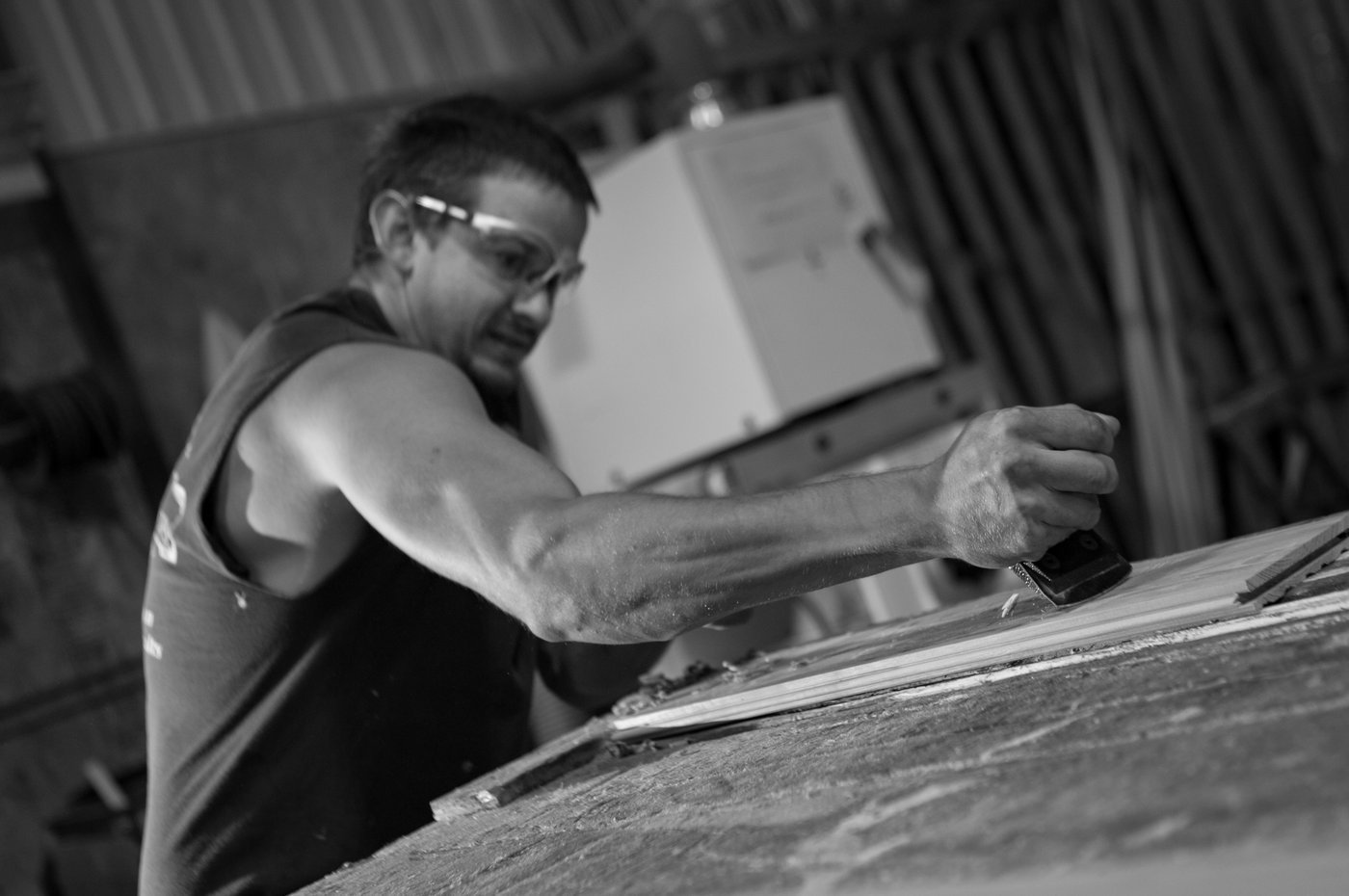 Hand-scraped hardwood floors have a unique look. Although they have gone in and out of style, it doesn't change the fact that they are a beautifully unique floor. If you're wondering what makes handscraped hardwood flooring so unique and popular, we've got the answers.
When it comes to choosing hardwood floors, people generally want something that will fit into their home well. Style can be significant, as well as the amount of maintenance the floor requires. As you probably know, all these factors influence the final decision. Therefore, it's only logical that those types of flooring that fit more styles and require less maintenance are more popular. Here are some of the benefits and defining characteristics of handscraped hardwood flooring.
Warm and Classic Appearance
The effect of hand scraping used to be quite common in the old days of making floor planks. When woodworkers used the draw knife (a single blade with a handle at both ends) to scrape and smoothen the planks, it left marks on the wood. Those used to be typical for wooden flooring, and Hand-scraped hardwood floors have a similar look. It adds a certain charm and aesthetic appeal to both modern and older homes. Hand-scraped hardwood flooring perfectly matches antique furniture and provides a unique appearance to every room.
Scraped By Hand Vs. Machine
There's a noticeable difference between floors that were handscraped and those that were done by machine if you know where to look. In genuinely handscraped floors, every plank will have a unique pattern. Placement is crucial and should have a bit of a flair for the artistic. However, with machine scraping, the designs will be more uniform, repetitive, and less pleasing to the eye.
Handscraped Or Distressed?
Sometimes the terms "handscraped" and "distressed" are used interchangeably, but they're in fact two very different types of flooring. Distressed flooring is when dings and dents appear in the floor making it looked aged and well used. Unlike handscraping, a distressed look is often done with a machine. Although we have done several distressed looks manually, it's not a very popular look today. Its general aim is to make it look like the floor has gone through a lot more wear and tear, especially with features such as artificial wormholes. As opposed to that, handscraped floors only have subtle markings left by the artisan, which makes them ideal for many homeowners.
Pros and Cons of Handscraped Flooring
One of the more apparent advantages of Hand-scraped hardwood floors is durability. In households with children, prone to floor-damaging accidents, an extra dent or a blemish on a Hand-scraped floor won't hurt the overall appearance. However, the installation process can be challenging, which is why hiring a professional is a must. Also, since there's a considerable amount of effort put into producing hand scraped planks, they're often more expensive. Many homeowners find the price is worth it, once you consider the uniqueness of Hand-scraped flooring, as well as its durability.
These are the main reasons why Hand-scraped hardwood flooring has gotten so popular. If you feel like it might be the right thing for you, we'd love to consult with you about any of your hardwood flooring needs. Visit our showroom to take a look at what we offer!