If you travel around rural America, you'll see plenty of abandoned old barns dotting the landscape. They're part of the story of our country, but they'll rot away, if they aren't destroyed first.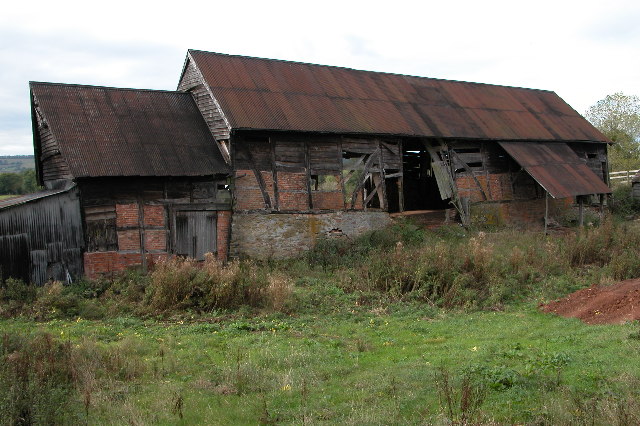 But people like to hold on to the past, and a trend in finished hardwood flooring is helping to preserve the nostalgia of those old barns. Hardwood flooring manufacturers are rescuing the wood from these dilapidated structures and milling it for use in custom hardwood flooring.
Talk about character! With reclaimed hardwood flooring, the wood is authentically antique and weather-worn—there's no need for hand-scraping or distressing wood to give the appearance of age. Every nail hole, saw mark, gouge, water stain, sun-bleached spot, or other "defect" adds to the visual interest and uniqueness of hardwood flooring reclaimed from a barn.
High Quality, Wide Selection
When an abandoned or condemned barn is demolished, the beams are preserved and are separated for milling. Material that's not up to the standards of finished hardwood flooring is never used—so there is no loss in quality between standard flooring and reclaimed flooring in terms of durability or performance.
First, all the metal is removed and the wood is dried in a kiln, which makes the wood more stable and kills any pests. Then the wood is lightly skimmed to clean it up, and tongue and groove is added.
There's no shortage of species to choose from. Much reclaimed wood is from old-growth timber, and so the whole variety of the American landscape is represented, including oak, pine, maple, chestnut, and hickory.
One creative design possibility is to use several species in the same floor—creating a veritable tour of America's woods on your floor!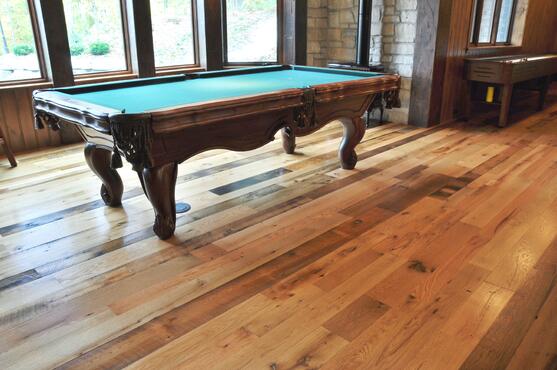 Work with Your Installer
If you're interested in reclaimed hardwood flooring to give your hardwood floors that extra-special distinctive character, it's a good idea to begin with the company will be doing your wood floor installation.
At Ralph's Hardwoods, we are familiar with the entire process of using reclaimed hardwood, and we can help you make the right selection for your interior design and for your budget, as well as ensure that the reclaimed flooring is installed with much care and skill.