We love solid plank hardwood flooring, and the majority of our customers chose to install solid plank finished wood floors, many of them made from the beautiful, durable Wisconsin hardwoodthat's readily available here.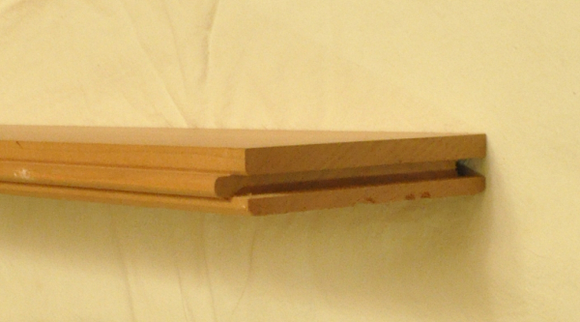 Nonetheless, there are times when engineered finished hardwood flooring is a better choice than solid plank flooring.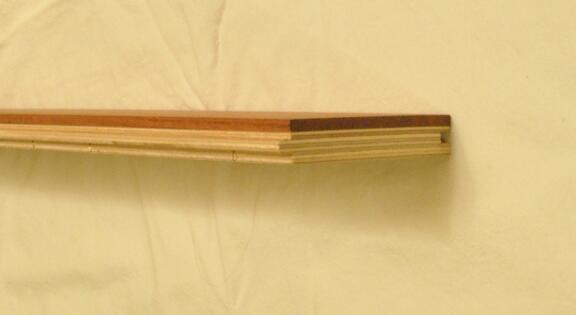 Unlike solid plank flooring, in which each board is milled from a single piece of timber, engineered hardwood flooring is constructed from plywood—and then a top layer of hardwood is adhered for appearance and protection.
These are three common circumstances in which this engineered-hardwood alternative makes the most sense or is actually the only feasible option.
1. When the flooring is being installed over a concrete slab or in other high-moisture areas.
Because of the high moisture level of concrete subfloors, manufacturers of solid plank hardwood flooring don't recommend installing solid plank on them. Engineered hardwood, however, can handle the moisture because of how it's constructed. When it's manufactured, each layer is turned perpendicular to the previous layer, which results in greater stability that helps to prevent gapping, cupping , or crowning of the flooring—even when moisture levels are a little high.
For the same reason, any wooden floor installation that's below grade will require engineered flooring.
2. When the flooring is being installed over a radiant heating system.
Because it's less stable than engineered flooring, solid plank flooring will not stand up well to the temperature and moisture fluctuations that are inevitable with in-floor heating.
3. When you want the new wooden floors installation to be over existing flooring.
Because engineered flooring is usually thinner than solid plank flooring, it can sometimes be installed over existing floors, eliminating the cost of removing the old floor. Although it is highly recommended existing flooring be removed and new floor be installed directly over your subfloor.
Conclusion
Engineered finished hardwood flooring comes in a variety of qualities and some less expensive types won't last as long as solid plank hardwood, and it often costs more upfront, as well. You will need to pay attention to how a particular engineered wood is manufactured or you could end up with a poor-performing product. But in the right situation, high-quality engineered flooring can be the ideal selection.