Point2Homes recently analyzed 300,000 real estate listings from 2012 to find out what words are most often used to describe homes for sale.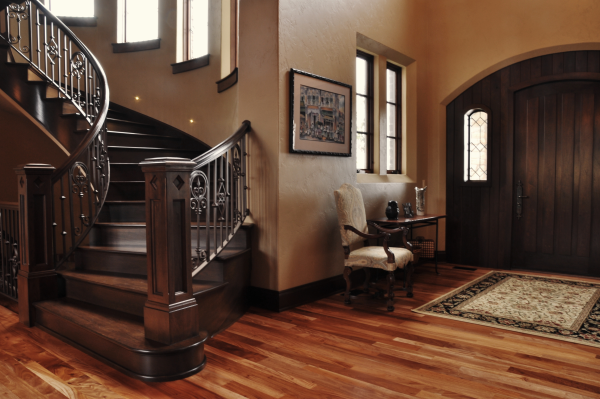 Not surprisingly, "beautiful" topped the list, but in the second spot was "hardwood floors." That's not surprising either—people love finished hardwood flooring, and it's a great selling point. The fact that "hardwood floors" ranked second in Point2Homes' list clearly shows that real estate agents have seen how much value home buyers place on hardwood flooring.
But hardwood floors' contribution to a home's value has many variables. Here are four to consider.
1. A lot of the value depends on where you live. For example, in areas where finished hardwood flooring is common, not having it could lower resale value. But in places where hardwood flooring isn't expected, it might not add much value because home buyers looking in that area won't (or can't) pay extra for them.
2. A primary attraction of custom hardwood floors is that you can express your personality and taste. But if you chose an uncommon hardwood floor, you should realize that not all home buyers will share your taste, possibly increasing time on the market as you wait for just the right buyer to come along. On the other hand, a distinct floor can really pay off if you find a buyer who falls in love with that particular look and is willing to pay for it.
3. The value you get from your floors can't always be quantified in the sales price. In many cases, finished hardwood flooring doesn't make a home sell for more—but it does make it sell faster, which can have immense value.
4. Make sure you buy quality hardwood floors. Low-quality floors can go downhill to the point that the best option before a sale is complete replacement—and there goes your "investment."
Conclusion
In some cases, the primary advantage of finished hardwood flooring in terms of home sales may be that you can sell your home faster, which is nothing to scoff at. But, although it's not a given, you can most likely also offset some of the cost of hardwood floors when you sell your home.