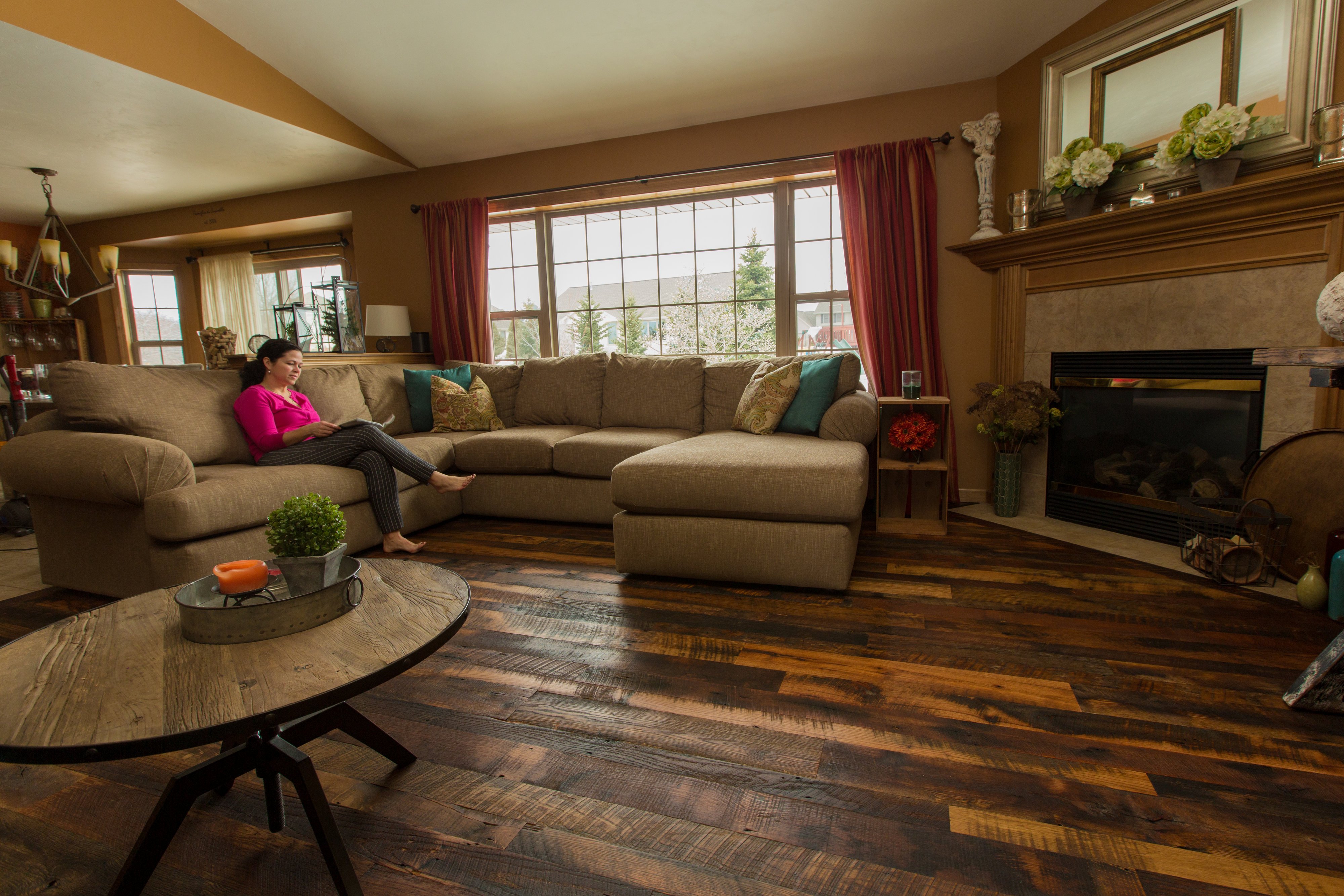 A couple recently visited our showroom with a vision of how they wanted the hardwood flooring in their new home to look.
They were hardwood-floor lovers—so much so that they were installing hardwood flooring throughout the custom-built house: the main living areas, the kitchen, bedrooms, bathrooms, and a rec room.
They had already put their imagination to work. For each room, they envisioned different and unique looks, which they explained to us as we closely listened. They needed to make many decisions.
After talking with these friendly folks for awhile, it became clear that—although they greatly appreciated the beauty of hardwood flooring and desired nothing other than site-finished floors— they had never been through the process of making decisions about wood species, color, texture, and other hardwood floor characteristics.
This was their first custom home—and their first chance to have hardwood floors that perfectly fit their distinctive sense of style. They knew what they wanted, but they didn't know how to go about getting it. They needed some good advice.
That was no problem for us. They came to the right place when they walked in our door. We don't expect our customers to dwell on technical details (unless they want to). You simply tell us what you're imagining, and we'll do our best to make it a reality (or if it's unfeasible, we'll explain why and suggest alternatives).
If you've already decided exactly what you want, that's great. But it's not necessary. Doing a superior job installing and refinishing hardwood floors, on schedule, is only part of our customer service. Another vitally important aspect is acting as a no-obligation consultant in your home or at our showroom. We use our knowledge and experience to help customers understand their hardwood floor options and make decisions to fulfill their vision.
If this fist step (choosing hardwood characteristics) isn't done right, the result isn't going to be what it should be—homeowners who are thrilled that their floors turned out like they pictured (or even better).
You're not going to get sufficient help with this first step from many hardwood floor companies, and certainly not from big-box stores that sell hardwood flooring. But with Ralph's, you'll always get all the help and personal attention you need.
If you can imagine it, we can make it happen.
To get inspired and develop your own vision, download our Idea Book. Or stop by our showroom where you can see all your hardwood floor options.