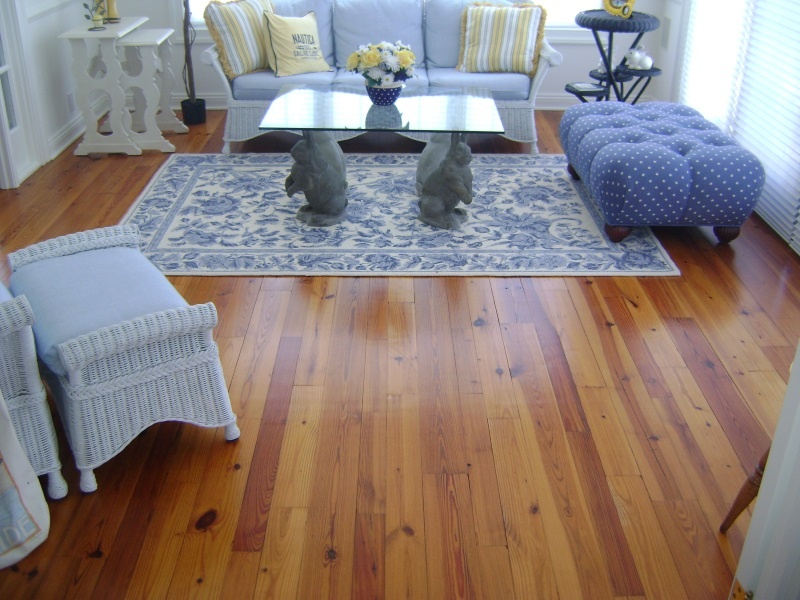 As we continue our series on using hardwood floors in popular interior design styles, we focus today on the charm of the French Country look.
Rustic, Old World charm and relaxing warmness characterize the "French Country" style that many people desire for their home. It's a natural look, and the colors and grain patterns of hardwood flooring—courtesy of Mother Nature—are a perfect fit.
Rustic-grade floors (i.e., with knotholes, wormholes, or other imperfections) beautifully enhance the comfortable informality of the French Country look. A popular choice is to install hardwood floors reclaimed from old homes, barns, schools, etc. This element of genuine age really adds to the Old World feel.
Hardwood species with open grain (i.e., "a lot of grain") work well with this style. Because the French Country look is frequently used with open floor plans, relatively light colors (natural or stain) are often chosen because they tend to make rooms feel larger, in line with the open style.
To pull the French Country look together, you can chose hardwood floors that complement other features typical of the style, such as exposed rafter beams and stone fireplaces.
The French Country look puts people at ease because of its casual naturalness, and no type of flooring is more natural than hardwood. To see samples and discuss possibly creating the French Country look in your home, please stop by our showroom or give us a call.
More Getting Just the Look You Want