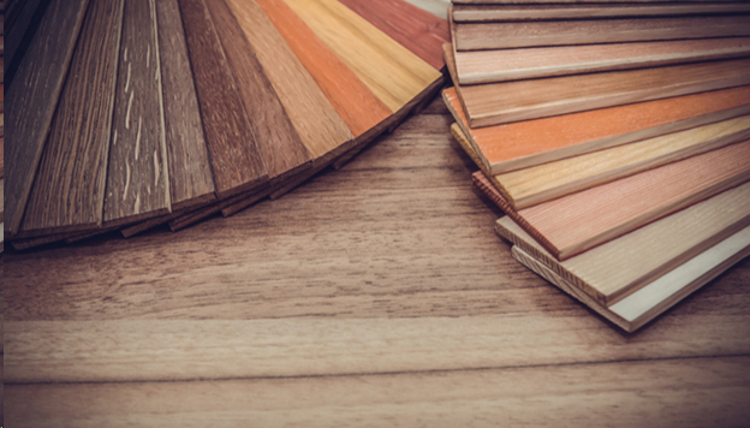 Current home design trends can be an excellent guide for the undecided, but it's still important to buy what you like.
When it comes to hardwood flooring, trends come and go, despite tending to stick around a bit longer than most design trends. It has a lot to do with the longevity of hardwood — if the trends changed too quickly, those trying to follow them would have a hard time catching up. If you want to know what's in right now, let's have a look at current color trends:
Warm, Reddish Tones Are Less Popular
Homeowners have moved away from warm-toned hardwood floors with a red or orange undertone. It doesn't mean that these shades are undesirable — for example, many exotic kinds of woods like Brazilian cherry and Mahogany have that incredible, luxurious, warm tone. However, other color options are more comfortable to blend into an overall design.
A warm reddish tone looks excellent, but it limits your color palette options for the rest of the interior. Many homeowners today are looking for simplicity and versatility, which is why different color options are more popular. Still, if you're up for a challenge, you can make a warmer type of hardwood look stunning.
Extreme Light or Blonde Floors Are In
Lighter shades of hardwood such as whitewashed or blonde hardwood are quite popular thanks to their versatility. Any design and color scheme can look great with a lighter floor. It makes a room appear bigger, which is an added benefit.
What's more, it's easy to keep it looking clean and pristine. With blonde hardwood floors, you can put some warmth into a design, if extremely light floors seem a bit too monotone for you.
Gray Is Still Special
Gray floors aren't going anywhere popularity-wise. They're an ongoing trend that pairs exceptionally well with current interior design staples and favorites. Gray floors are sleek, stylish, and can be as relatively light or dark as you like. Even though they fit exceptionally well in "cold" color schemes, gray floors can still be entirely neutral.
There's also a variant called greige, which is a fascinating mix of gray and beige that's also gaining popularity rapidly. It combines the best of both worlds — the warm neutrality of beige paired with the sleekness of gray.
When you decide the color of your hardwood flooring, you'll establish the base for the rest of your design. However, it's important to remember that trends are merely guidelines and that you should still choose based on your preferences.