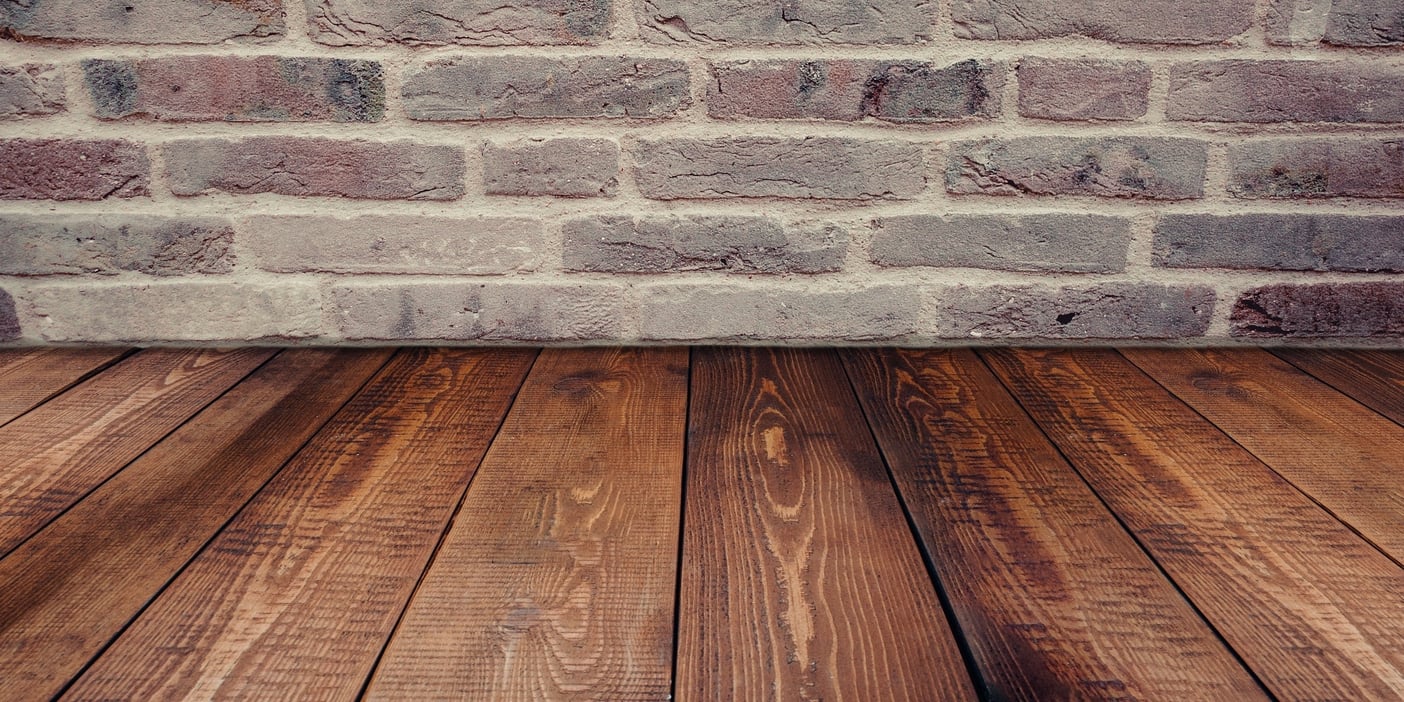 A clear trend in hardwood flooring is toward floor colors a bit lighter than the grey floors that have been popular in recent years.
We're getting more requests for "natural-looking" flooring that mixes some brown (and/or subtle pastel) with grey shades—or that is even outright tannish or golden brown. These floors have a "light" tone—certainly lighter than a pure or almost-pure grey color.
This trend was evident when we recently traveled to two trade shows (one as attendees; one as exhibiters).
Wide boards were also prominent—a continuing trend made possible by advances in engineered hardwood, which can be stable at greater widths than solid-plank flooring.
Many people love the appearance of wide boards, as well as the corresponding long board lengths. The look is reminiscent of floors installed in a home a hundred or more years ago, when the common milling methods available at the time resulted in long, wide planks. Now the planks can be wide, long, and stable.
I don't want to overstate this. There are plenty of people installing grey and not-so-wide floors right now, and those floors will look great for years to come. Yes, there are trends, but hardwood floors don't become unfashionable, regardless of trends. They stay in style.
It's really a matter of personal taste. You should select the flooring that fits your aesthetic sense, not what's trending. Something else will be trending soon enough.
Nonetheless, if a style is trending, customers will be asking for it. And we're ready to provide it.
We have an extensive selection of brown/grey and light-brown prefinished flooring, and for customers who want those colors on solid-plank floors, we can do that for them with our staining techniques. As for wide floors, we offer engineered hardwood as wide as 10" (compared to the 5" maximum for solid-plank floors).
We invite you to visit our showroom to see these trending looks (and much more) for yourself.