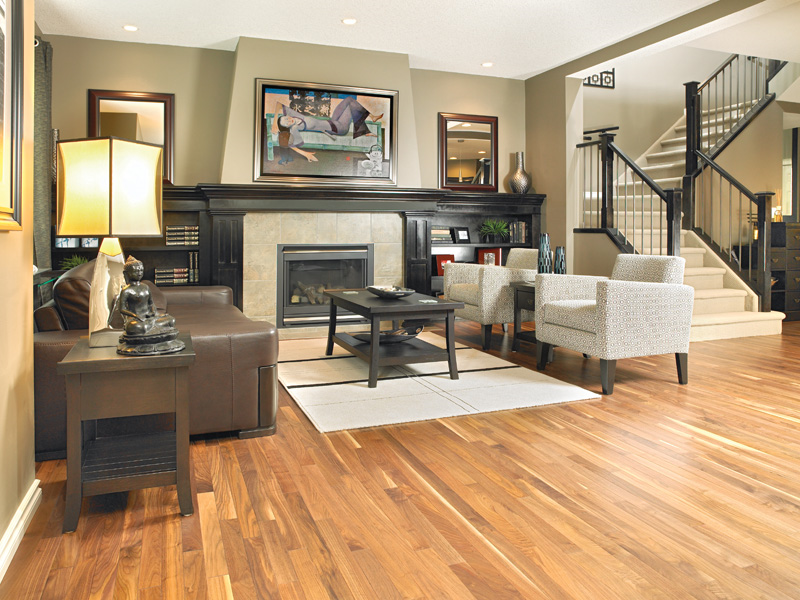 Hardwood flooring is a popular choice among homeowners because of its longevity and unique, beautiful appearance. But in the past, homeowners who wanted hardwood floors in their homes had only one good option: solid plank flooring.
Solid plank was costly, yet there were no decent alternatives. Engineered hardwood flooring, in most cases, didn't have the necessary quality, appearance, and longevity to replace it.
This is no longer the case. Engineered hardwood has become a viable alternative to solid planks.
What Is Engineered Flooring?
The difference between engineered and solid plank hardwood flooring is in the composition. As its name suggests, solid plank hardwood consists of a single piece of timber. Engineered hardwood flooring is made of less-expensive layers of wood topped with a layer of hardwood.
A main benefit of engineered hardwood flooring is stability in high-moisture conditions. The layers of wood below the surface layer run in opposing directions, which makes engineered hardwood more stable than solid planks. That's why it's ideal for installing over a concrete slab, in below-ground rooms, and over radiant heating systems.
Engineered hardwood flooring of the past had many disadvantages, however. The top layer was usually made too thin, so you could not sand it more than once, if even that. What's more, if the veneer was rotary-peeled, it often didn't have the appearance of solid plank hardwood.
The Quality Engineered Hardwood Flooring of Today
Engineered hardwood flooring isn't only for high-moisture conditions anymore. With today's quality products, the top layer is thick enough to be sanded and refinished, which significantly increases the longevity of the flooring.
The sawn-cut veneer used now can be much thicker than the 3 mm that sliced veneer and rotary-peeled veneer are typically limited to. Additionally, sawn-cut veneer is cut in the same way as solid plank flooring, so it looks as good as the solid plank hardwood flooring.
Is Engineered Hardwood Flooring Replacing Solid Plank Hardwood Flooring?
A wide variety of prefinished styles are available as engineered hardwood flooring, or you can have the engineered flooring site-finished. So you can create custom floors the same as you would with solid plank flooring. But this doesn't mean that engineered flooring will replace solid plank flooring — it's merely a matter of preference. Both options have their advantages and disadvantages.
Talk to a hardwood specialist to decide what would be the best option for your home and tastes. At Ralph's, we're proud to offer both solid plank and engineered hardwood flooring, and we'll be happy to help you decide on the right choice for you. Visit our showroom to see what we can offer!
Photo Courtesy of Boa-Franc,Creative Commons.