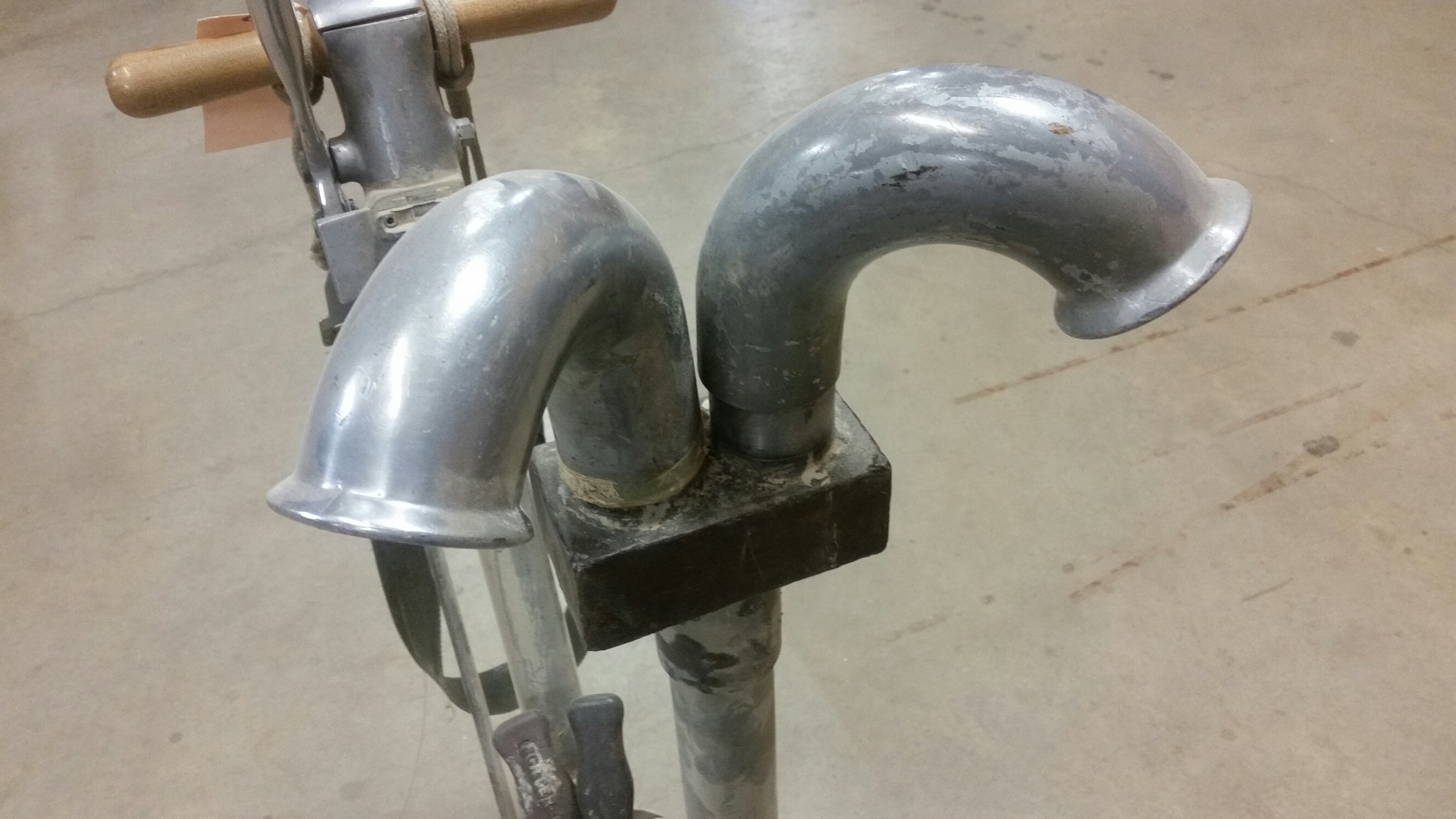 Once when I was a working for my father at Ralph's Hardwood Floors, Dad asked a new guy on our installation team to grab the Double Wambo.
For a second you could see the guy thinking to himself, "Grab a what?" Then he started grinning and nodding, as if he had just figured out that Dad was pulling a version of the old "get me a left-handed monkey wrench" practical joke.
There's no such thing as a left-handed monkey wrench (right-handed or left-handed, it doesn't matter), and the new guy figured there was no such thing as a Double Wambo either.
But there was such a thing. Dad invented it.
I was first introduced to the Double Wambo when I started sanding floors at age 13. It looked funky, but I quickly learned to appreciate it because it helped me sand faster, which made me happy and also pleased customers.
What Dad had done was split our sander's sanding dust exhaust pipe into two pipes so that two bags for the sanding dust could be attached instead of one. The Double Wambo allowed us to sand for twice as long without having to stop to empty the bag.
We've come a long way since then. We now hook our sanding machines to hoses connected to a trailer outside the home. A powerful vacuum engine sucks sanding dust straight from the sander into the trailer, eliminating all dust from the home.
The Double Wambo's benefit to Ralph's may not seem like much compared to the efficiencies we get with the equipment we have now. Nonetheless, as we celebrate the 50th anniversary of Ralph's and look back over the years, the Double Wambo sticks out in my mind as an important part of our history. That's because it serves as a clear, early example of Dad's mindset of always looking for better ways to do things—a mindset that has driven our growth into the leading hardwood flooring company in northeast Wisconsin.
Back when we were using the Double Wambo, it gave us an edge over our competition. We could do jobs faster, with less mess, than they could. Customers loved it because we were out of their way faster, and we loved it because it made our jobs easier without sacrificing any quality.
Dad could have done things the way everyone else did them, but he didn't. He looked at the situation, realized there was a more efficient way, and then did something about it. Since I took over as president of Ralph's I've devoted myself to doing the same thing.
We're still looking for Double Wambos. We're constantly evaluating our installation processes and techniques, searching for better ways to beautifully install and restore floors while minimizing disruptions to our customers.
Dad passed away late last year, but his memory will never be forgotten at Ralph's. I'm not going to forget the Double Wambo either—it reminds me of the wonderful example my father set.