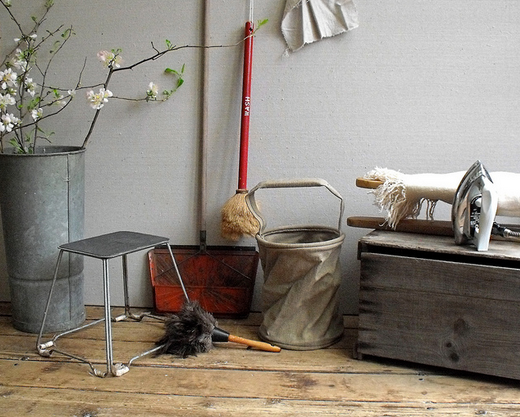 This time of year, we always get a lot of traffic in our showroom.
That makes sense to me. The long winter is ending, nature is coming alive, and people want to get out. Visiting a hardwood floor showroom is a pretty fun way to spend a few hours for people who are into interior design, wood, or home improvement. And so we get a lot of people just popping in—which we love.
Some of these folks aren't just looking. They're already ready to refurbish their old, worn-out hardwood floors—or to begin the process of replacing carpet, vinyl, or other flooring they're sick and tired of. They're ready for hardwood flooring that brightens their day every time they see it (and might get some "oohs and aahs").
Why does spring have this effect on people? I think the season brings out a desire for renewal. That's what nature is doing, and we want to do the same. Isn't that a big part of what spring cleaning is about? It's our way of reinvigorating our homes.
Cleaning is great, but if you really want to bring new life to your home, it's hard to beat installing new hardwood floors—as the homeowners visiting our showroom each spring seem to realize.
I think the interest in hardwood flooring this time of year also relates to the cabin fever that sets in over the short, cold, dark days of winter. We've all been stuck inside staring at the walls (and floors) and we're weary of the view! New hardwood flooring is just the thing to freshen up the scene!
One other reason I think spring is a busy season for us is that people tend to have lots of guests during the summer—sometimes for events such as graduation parties, family reunions, or wedding receptions. If they're ready to replace their floors, they'd like to do it before the summer entertaining.
How about you? Are you feeling like sprucing up your home this spring? If so, I encourage you to pay us a visit. Whether it's just to see what you can do with hardwood flooring—or you're ready to start talking about your project—you'll have come to the right place.

Photo courtesy of sue teso